Second Child on the Way for Mike Myers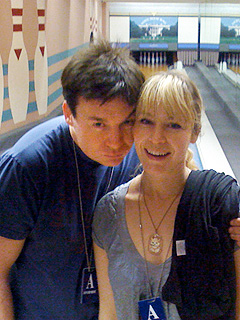 Kathy Tisdale
Groovy, baby — again!
Mike Myers and his wife Kelly are expecting their second child, his rep confirms to PEOPLE exclusively.
The Austin Powers star, 50, and Tisdale, 36, are already parents to 2-year-old son Spike.
"We are thrilled," the couple tell PEOPLE.
After growing up with a great father, Myers recently admitted he has always looked forward to starting a family.
"Anyone who tells you fatherhood is the greatest thing that can happen to you, they are understating it. I am the happiest I have ever been in my life," he told Deadline while promoting his directorial debut, Supermensch: The Legend Of Shep Gordon.

"I knew I wanted to be a father, I didn't know it was going to be this awesome or that my kid would come out so beautiful and lovely."
The Myers tied the knot in fall 2010.
— Anya Leon with reporting by Julie Jordan