Michelle Williams: Matilda Tells Everyone I'm 'the Good Witch'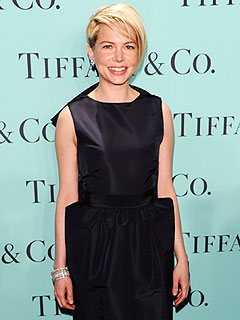 Evan Agostini/Invision/AP
She may not know the extent of the actress's fame, but Matilda Rose is well aware of mom Michelle Williams' recent role in Oz, the Great and Powerful.
"She's starting to understand more and more. She knows a lot about Glinda the Good Witch, a lot about who that is, what that was," Williams, 33, told The New Yorker's David Denby during the New Yorker Festival at the School of Visual Arts Theater on Saturday.
Matilda — who wants to step into Glinda's sparkling slippers for Halloween — has no problem sharing Williams' onscreen success with her playground pals.
"She would go up to people in the park and say, 'My mommy is Glinda the Good Witch in Oz. There's two bad ones and only one good one and that's my mom,'" says Williams.

It's not surprising that Matilda, 8 this month, has turned into an adorable mini-publicist for her mom, especially since she "always" joins Williams on set. "She's very outgoing, very friendly. [She] likes meeting people and new experiences, so she makes it easy," she shares.
And while there's no place like home, the proud mama goes to great lengths to make sure the sets are as comfortable and familiar as possible for Matilda, her daughter with the late Heath Ledger.
"We have boxes, with familiar picture frames on the wall … the soft, cozy blanket that goes on the couch. So some kind of continuity is built up," she explains.
— Lee Hernandez with reporting by Mabel Martinez