Wendy Bellissimo Launches Affordable Collection at JCPenney
We've been waiting to see what move Wendy Bellissimo would make next — and we're glad to say it's a good one. The children's designer (who has worked with celeb moms including Brooke Shields, Kelly Ripa and Denise Richards) partnered with JCPenney to launch an affordable (and super chic!) collection of clothing, shoes, furniture and nursery decor.
On Wednesday, Bellissimo celebrated its arrival in stores by inviting friends and family to her intimate backyard bash where she showcased the new line. Among the crowd was Scandal actor Scott Foley's wife, Marika Dominczyk, who picked out pieces for the couple's 18-month-old son, Keller.
"Every baby deserves special and beautiful things and what I've created for JCPenney makes that idea attainable to everyone," the baby style guru tells PEOPLE.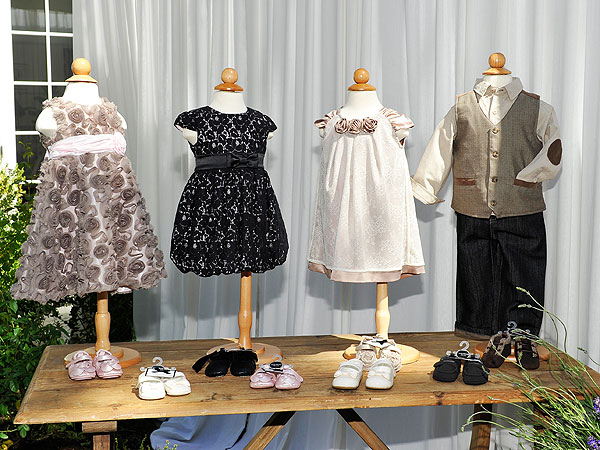 Getty

Guests also sipped on champagne cocktails and enjoyed the brunch buffet of cheeses, salmon, homemade pizzas and salad) while checking out the charming displays of holiday fashions including dresses adorned with black lace and rosettes for girls and sleek button downs and vests for boys.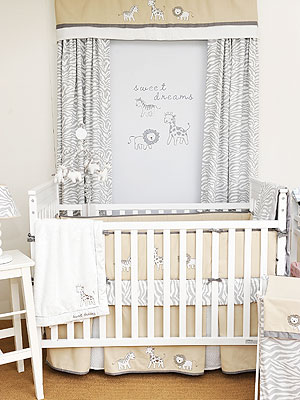 Getty
"I designed this collection of apparel, bedding and accessories aspiring to deliver a 'wow factor' and I believe any mom, dad or gift-giver is going to find exactly that. I'm beyond excited about it!" Bellissimo added.
Another big hit at the party was the designer's sweetly simple crib bedding, which is available in basic colors and features subtle accents and prints that pair perfectly with her classic kids furniture — all ideal for a serene sleep space.
Bellissimo, who is pictured below with her husband Joe and daughters Marlie, Willow, Gracie and Cecilia, also showed off adorable accessories and great baby shower gift ideas like plush pint-sized robes. She's truly thought of everything.
To coincide with the unveiling of her collection, a monetary donation was made to pediatric sarcoma research at UCLA's Jonsson Comprehensive Cancer Center.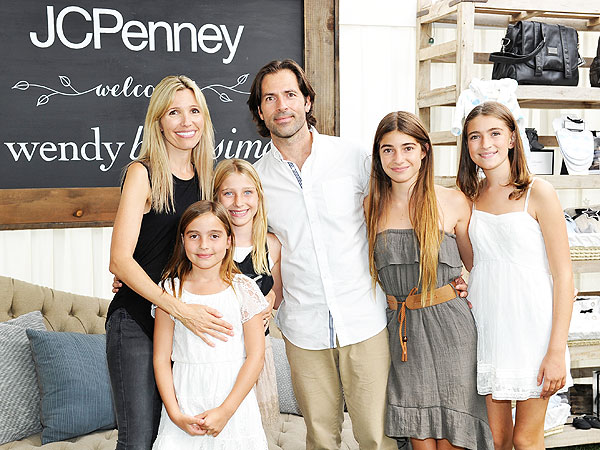 Getty
— Anya Leon with reporting by Jennifer Garcia