Chris Daughtry: The Twins Have Mastered Potty Training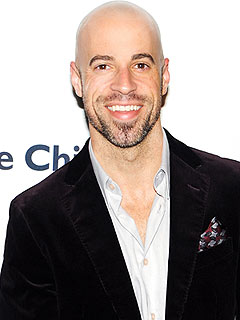 Billy Farrell/BFAnyc/Sipa
With twins it's double the trouble — and double the milestones dad Chris Daughtry is celebrating.
"They're both potty-trained now which is a huge deal at our house!" says Daughtry, 33, whose band performed at the Calvin Klein Save the Children Benefit Gala in N.Y.C. on Tuesday.
The proud dad tells PEOPLE his and his wife Deanna's 2½-year-old twins, Adalynn Rose and Noah James, took their own tracks throughout the process.
"Addy was quick to get it and Noah didn't care," says the musician. "He was like, 'I'll just put a diaper on, whatever.' But now he's there so he's all excited and proud."
And since diaper duty is over, Daughtry has new ways to connect with them.

"My son loves dinosaurs and my baby girl loves anything pink so I just try to take cues. I bond anyway I can," he shares.
— Ana Calderone