Josh Duhamel and Fergie Are 'Obsessed' with Axl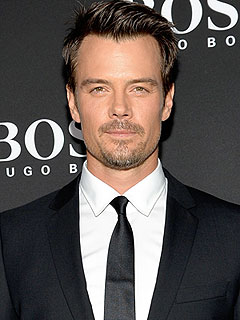 Mike Coppola/Getty
As an actor and the husband of Black Eyed Peas frontwoman Fergie, Josh Duhamel is used to being around talent, but even the new dad was shocked by his son Axl Jack's skills.
"They tell you that at his age, all they do is eat, sleep and poop," Duhamel, 40, tells E! News.
"And what I've learned — what surprises me — is they can actually do all three at the same time. He can actually eat, sleep and poop at the same time. Who knew?"
However, if baby boy's first photo is any indication of his future, it seems as if Axl will be following in his mama's musical footsteps. Shortly after welcoming their son, the proud new parents released pictures of their first child, including one taken during his hearing test.

"It was just funny — it wasn't his cutest photo — but it was very fitting considering who his mother [is]," Duhamel explains. "It looked like he was jammin' to music at two days old. And so, that was the photo she wanted to put out first."
According to the actor, Fergie is reveling in her new role and has not stopped glowing since giving birth.
"She is doing so great. She really is. She is happy," he shares. "She looks amazing … three weeks ago she gave birth and she looks probably better than she did before."
He adds, "I don't know if it's because of what she's been eating or what, she looks really, really great."
The couple — who recently released a third photo of their bright-eyed boy — has been busy soaking up every second with their son.
"We can't stop staring at him. He's our little man, we made him together," Duhamel says. "There's something you can't really describe until you go through it. I think any parents out there would understand that … It's just an incredible time for both of us."
— Anya Leon