Yankee Mom Amber Sabathia Debuts Colorful Kids Line
She's the wife of Yankee star pitcher CC Sabathia, a busy mom of four kids (all under the age of ten!) with not a minute to waste, so when Amber Sabathia couldn't find children's clothing in the bright colors her kids craved she decided to create her own.
"I was always picking out blue for the boys and pink for the girls and they had nothing for kids in fun fashion colors," says the new designer, who hooked up with Outerstuff and MLB to launch a children's line called CCandy this past August.
The collection includes a rainbow of outfits (tees, hoodies, rompers and onesies) in sizes infant up to 16/18. She even included items for extra large boys — she is wife of the 6'7″ CC after all. Even cooler? Each item includes MLB team logos in neons, which was a family design call.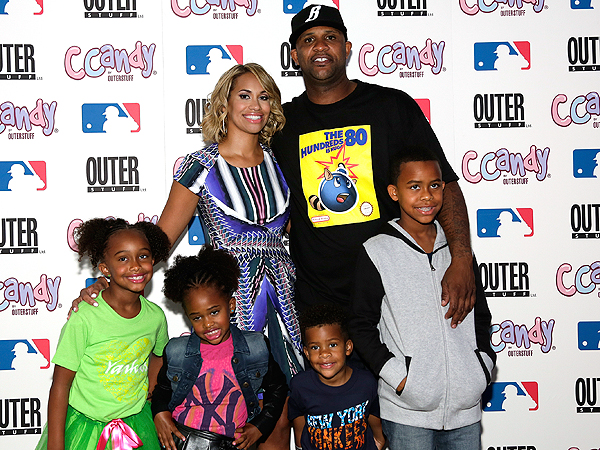 JP Yim/Getty
"All my kids have a say," says Amber, who brings the sketches home to share with her adorable foursome including Carsten (or "Little C" after his dad), 10, Jaden, 8, Cyia, 5 and Carter, 3. "Little C will tell me what he likes and says 'Make sure you give me one of everything!'"
Does Dad get to weigh in? "I try to give her ideas but she never takes mine," says CC. "It's all her — so I let her handle it and the kids love it. They get to wear Mommy's brand."
Now that she's added fashion designer to her plate, Amber — who is CC's high school sweetheart — says life as a Yankee wife is better and busier than ever. "Well it's a city that never sleeps," she says. "And neither do I, so I guess I belong here!"
—Liz McNeil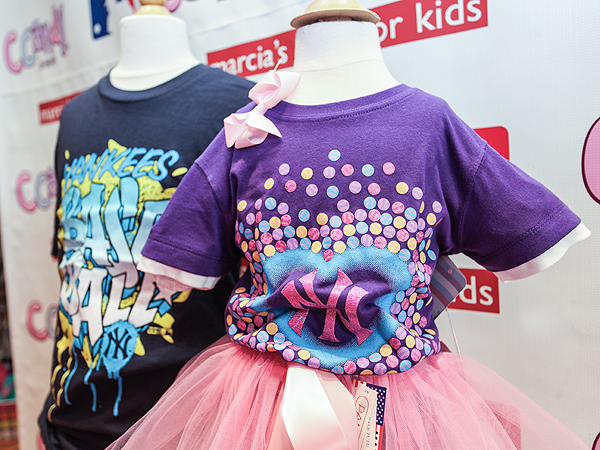 Shomari Smith