Pink Enjoying Her 'Yummy' Life on Tour with Daughter Willow
Life on tour is so much better for Pink now that she has a great new personal assistant — her 2-year-old daughter Willow!
"Her vocabulary is 'venue,' 'catering,' 'airplane.' It's really funny … She's rad. The dressing room is now Willow's room," the pop star and actress, 34, says in an interview airing Thursday on The Ellen DeGeneres Show.
With husband Carey Hart along for the ride, too, it makes for one happy family as they tour the globe.
"He's amazing. We're a good little threesome," says Pink. "We're such a little team, and we go all over the world, and we're together every day. It's just so yummy."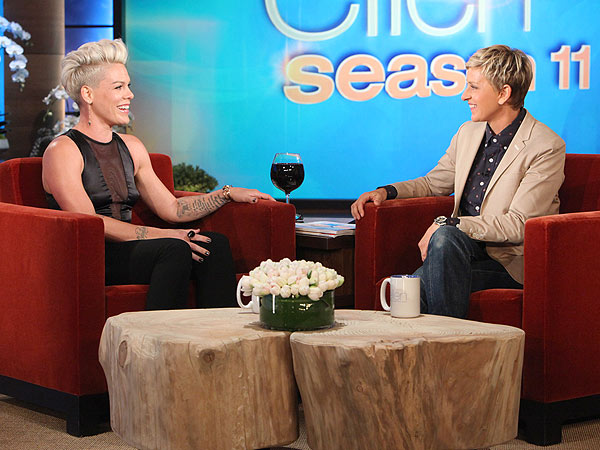 Michael Rozman/Warner Bros.
Pink reveals that she's the disciplinarian — a.k.a., the "bad cop" — with Willow, and that Hart, 38, is a "sucker" where his daughter is concerned.
"I watched him just fall in love the day we brought her home," says Pink. "It was like watching the person you love fall in love for the first time. I'm not jealous."
Maybe that's because motherhood has changed her forever. It's "amazing," she says. "My favorite thing ever."
[P]

—  Tim Nudd