Go Behind the Scenes of Alicia Silverstone's Photo Shoot for her New Book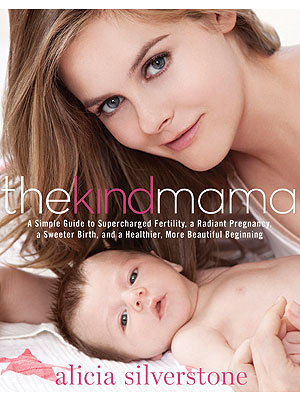 Courtesy Rodale
To say Alicia Silverstone is excited about her upcoming book, The Kind Mama, is an understatement. Eight months before its release, the nature-loving mom — son Bear Blu is now 2 — announced she was working on the new project on her blog while also thanking fans for all their support.
"I want to show women that a kind of lifestyle can also be the key to getting knocked up — without drama — and having a super healthy, super vibrant, soul-quenching pregnancy, birth and mama-hood," the actress told PEOPLE.
"In my new book, I'm sharing the wisdom I've received from some of the smartest obstetricians, midwives, pediatricians and friends I've been lucky enough to know."
Silverstone is clearly on a roll. She released The Kind Diet in March 2011, recently launched a breast milk-sharing program and is also debuting a diet cookbook late next year.

But her main focus right now is The Kind Mama, which will hit stores in April 2014. Her goal is to show readers how to "boost fertility" and take them through every stage of pregnancy up to the first six months of their baby's life.
Although it's not coming out for a few months, the actress was "kind" enough to share a few behind-the-scenes pics from the book's photo shoot with us exclusively. Check them out below: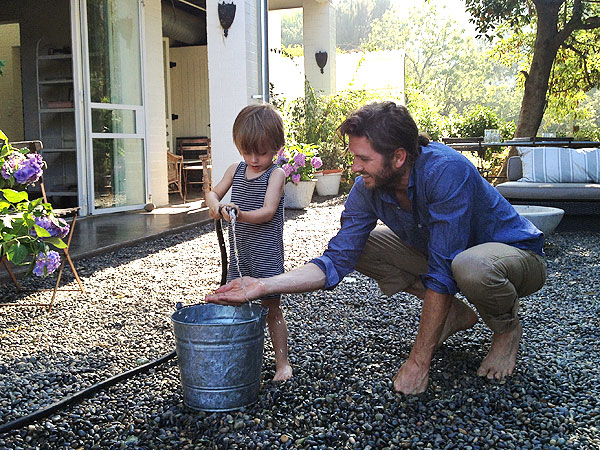 Yelena Nesbit
Husband Christopher Jarecki and son Bear Blue having fun in the garden.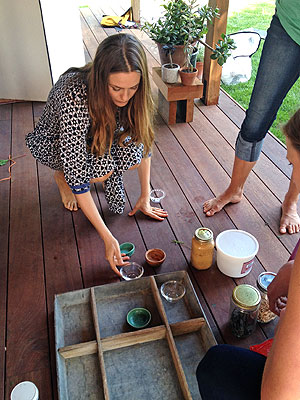 Yelena Nesbit
Silverstone arranging bowls for a prop shot.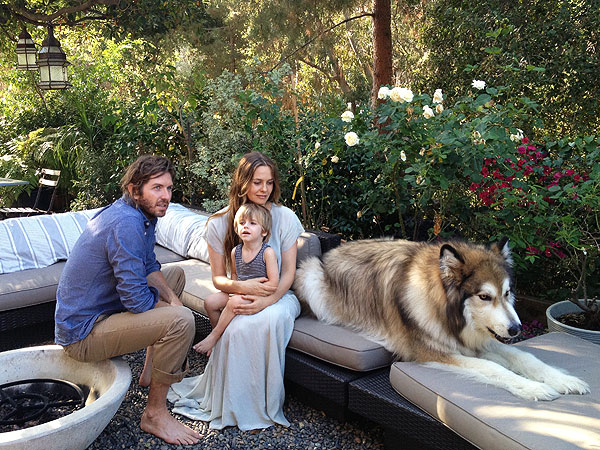 Yelena Nesbit
Silverstone, Jarecki and son Bear Blu are joined by an unexpected (and very large) visitor on the set.