Matt Cedeño: Witnessing My Son's Birth Was 'Surreal'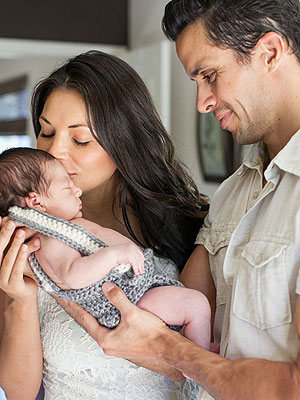 Courtesy Matt Cedeño
He may not have been able to do all of the pushing, heavy breathing and sweating, but Devious Maids star Matt Cedeño played an important role in welcoming his now 2-week-old son Jaxon Cruz into the world.
"I was right there, as they say, in the catcher position," Cedeño, 38, tells PEOPLE with a laugh.
"It was amazing — a blend of emotions for both my wife [Erica Franco Cedeño] and myself. It was really cool," he adds.
But nothing — not even the sight of Robin Williams fainting in Nine Months — could prepare the actor for the miracle of birth in real life.
"You see movies and you hear about experiences, but until you're actually there and witness it — it's just … surreal," says the proud dad.
Calling it "an out-of-body experience," Cedeño admits he watched the whole process — and was impressed with his wife's hard work!
"[I saw everything] from the time that one could just see the very top of his head and the hair [to] the extraordinary effort a woman has to give to push the baby out," he says.
"My wife's face started to swell up because she was pushing so hard — she was turning red, sweating and this little guy would move a fraction. I was exhausted for her just watching the process. It was just incredible."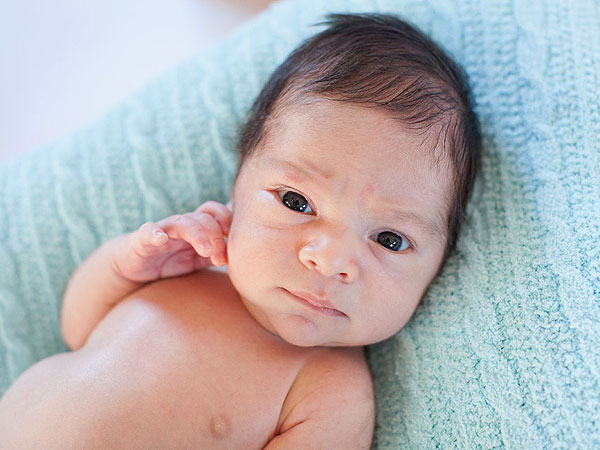 Courtesy Matt Cedeño
But, according to Cedeño, Erica and Jaxon have settled in just fine now. "She's doing really well. Not surprisingly, she was very sore after that whole experience, but no baby blues," he explains.
As for himself, Cedeño can't stop staring at his newborn son. "It's so strange. You can spend so much time looking at the little dude. Regardless of what he's doing — he doesn't do much, he can't move much on his own — but you just sit there and stare in awe."
So what was the most shocking part of all? "That there's a human body coming out of another human body — like an alien," Cedeño jokes.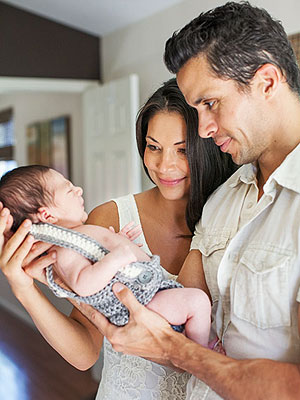 Courtesy Matt Cedeño
— Lee Hernandez