Jessica Simpson: Maxwell Drew Is 'Crazy Beautiful'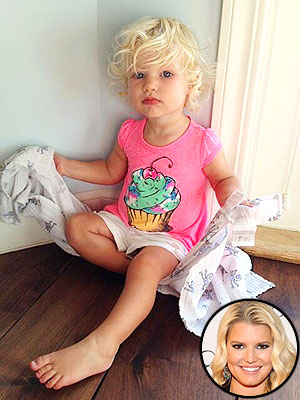 Courtesy Jessica Simpson; Jamie McCarthy/WireImage
She got it from her mama!
Jessica Simpson posted an adorable photo of her 15-month-old daughter on Twitter Saturday, writing, "Maxwell is crazy beautiful."
The daughter of the Fashion Star mentor, 33, is all blonde ringlets and blue eyes in the picture, as she poses for the camera in a pink shirt featuring a giant cupcake with a cherry on top. 
Simpson, who is engaged to Eric Johnson, gave birth to their son Ace Knute on June 30 and has taken to Twitter to update fans on her growing family.
She recently Tweeted a funny pic of her mom, Tina, wrapped up tightly in blankets with a caption stating, "Eric got carried away with his swaddling skills!"

— Wade Rouse