Jack and Lisa Osbourne Expecting Second Child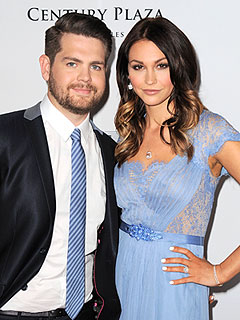 Jordan Strauss/Invision/AP
The Osbourne family is expanding — Jack and Lisa are expecting their second child.
"I knew I was pregnant when all I could think about was Taco Bell and donuts right after I'd already eaten dinner," the blogger jokes to PEOPLE exclusively.
The couple, who were married in Hawaii last October, are already parents to daughter Pearl Clementine, 15 months.
"I am in my second trimester, feeling great and trying not to eat everything in sight," the mom-to-be, 26, announced on RaddestMom.com Tuesday.
"We feel so blessed that our family is growing and Pearl will have a little brother or sister to play with. It's crazy to think that we will soon be a family of four!"

This will be the second grandchild for Sharon Osbourne, who told PEOPLE in April that Jack, 27, "wants about five kids and Lisa comes from a big family, too. They both want to have a whole brood."
— K.C. Blumm