Elizabeth Banks Is 'Falling Apart' from No Sleep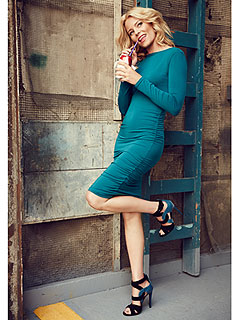 Courtesy Women's Health
Elizabeth Banks, who welcomed her second son Magnus Mitchell in November, loves being a mom — but it's wearing her out.
The self-confessed night owl reveals in the September issue of Women's Health that her 8-month-old is robbing her of much-needed rest.
"Even though I have a baby that wakes up anywhere between 5:30 and 6:30 in the morning, I still cannot get myself to bed before, like, 1 a.m. every night," she admits. "I am falling apart under the weight of lack of sleep."
Banks — mom to 2-year-old son Felix with husband Max Hendelman — says that even getting the simplest chores done can seem like a big deal.
"Sometimes I just think I can make this dinner, eat it, and clean it up, and I accomplished something. I nurtured my family and myself. I like doing Mom s—," she reveals.
And like most parents of young kids, The Hunger Games star knows that getting to spend time with her husband is all about stealing "little moments" together. "We'll be like, 'Let's ask the nanny to stay late so we can run out and have sushi by ourselves,'" Banks, 39, says. "And we spend Sunday night curled up on the couch together, watching Game of Thrones and Mad Men."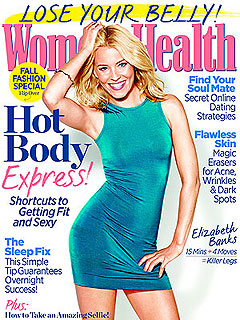 Courtesy Women's Health
Banks, who became a mom via surrogate in her late thirties, needs all the energy she can get to keep up with her kids.
"I have two boys; they're going to be physical. If I want to go skiing with them when they're teenagers, I have to stay fit," she says.
On a recent family vacation, she showed a daredevil side that her sons will appreciate when they're older. Banks went tubing behind a speedboat on a lake, but not without some misgivings at the start.
"I was like, 'I'm way too old to be doing this!' but I thought, 'I don't want my kids thinking their mother wouldn't get out on a tube,'" she says. "Well, I nearly died. I did a full cartwheel in the air as I went into the water. But it was totally fun and worth it."
— K.C. Blumm