Autumn Reeser Expecting Second Son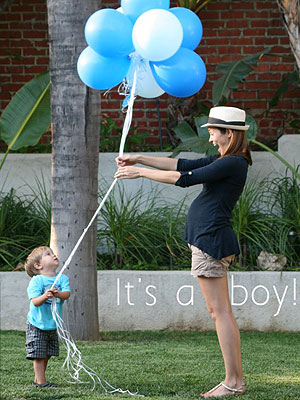 Courtesy Autumn Reeser
All signs pointed to a baby boy — and a baby boy it is!
In a new entry to her pregnancy journal</a, Autumn Reeser reveals she and her husband Jesse Warren are expecting a second son — and she certainly saw it coming.
"The pregnancy has been following pretty much the exact same pattern as my first, and although it would have been nice to balance things out with a girl, I wasn't surprised to find out we were adding another awesome little man to our mix," the actress, 32, writes on her website Move Lifestyle.
Aside from finding out the sex of their second child, a recent high for the expectant parents has been sharing the baby bliss with their firstborn, 2-year-old son Finneus James.
"He asks to 'hear' the baby and puts his ear up to my belly to listen or hug or just to be close," Reeser shares.
But nothing can quite compare to the toddler's excitement for the family's upcoming summer beach vacation — Reeser, however, jokes she can't relate.
"For some reason, he's also very excited about going to the beach with the belly-baby (Mommy is less-so about finding a bathing suit that fits)," she says.
As she anticipates the Nov. 24 arrival of her baby boy, Reeser — despite feeling a sense of panic when it comes to preparing for his big debut — has recently been reveling in all the joyous moments of her pregnancy.
"There are wonderful things that I forgot about — the exact feeling of those little feet and hands kicking around in there has got to be one of the most extraordinary things I've ever experienced in my lifetime," she shares.
— Anya Leon