See Heather Morris's Beautiful Beach Bump
Give me a b-e-a-u-t-i-f-u-l!
As she bids farewell to the halls of McKinley High, actress Heather Morris — Glee's good-natured Cheerios cheerleader, Brittany S. Pierce — is gearing up for her next role: motherhood.
Morris, 26, and her boyfriend Taylor Hubbell are currently expecting their first child together, and to make the memories last, the mom-to-be enlisted the help of Amy & Jordan Photography.
Shot on the shores of Malibu, Calif. on July 7, the series of photographs show Morris in a fitted blue maxi dress, walking along the splashing surf with her long blonde hair framing her face.
"Heather looked stunning and she's very excited to be a mom," photographer Amy Demos tells PEOPLE.
With her character accepting an early admissions offer to MIT on the season four finale, Morris will not be returning to Glee this fall.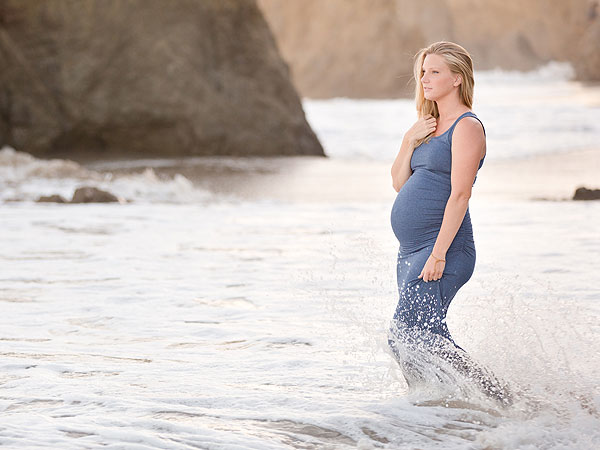 Amy & Jordan Photography
RELATED PACKAGE: Cory Monteith 1982-2013