Jennifer Love Hewitt: Cupcakes Are a Constant Craving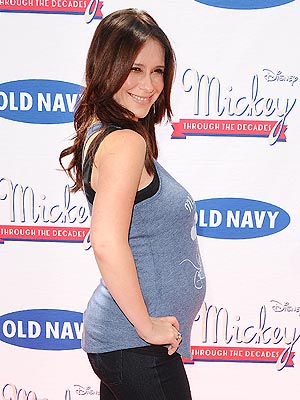 Jason LaVeris/FilmMagic
Pregnancy is the perfect opportunity to indulge a sweet tooth — and Jennifer Love Hewitt isn't holding back.
"Cupcakes seem to be a thing, but that's always been a thing," the mom-to-be told PEOPLE during the Mickey Through the Decades Collection launch event in Burbank, Calif. on Saturday.
"I want to blame it on pregnancy, but it's really always been my favorite. Now, I have the ability to eat three instead of one, which is nice."
To balance out the batches of baked goods, Hewitt, 34, has continued her almost-daily workout regimen. The exercise, she says, isn't just about staying in shape.
"I'm doing yoga and cardio and all of that stuff, so it's been good," Hewitt shares. "I think it's been making a big difference in how I feel, too."

As Hewitt and her fiancé Brian Hallisay anticipate the arrival of their first child, the expectant actress is "taking time off" to enjoy both her engagement and pending parenthood. "I'm still waiting to hear what happens with [my show] Client List," she adds.
— Anya Leon with reporting by Mariah Haas