See Pink's Daughter Willow in Her New Music Video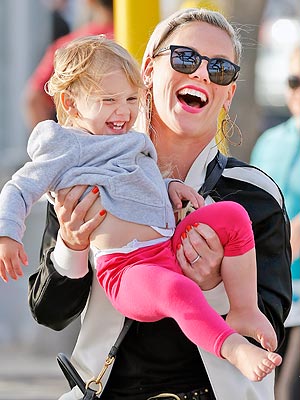 Reefshots/Splash News Online
Her new song is called "True Love," so it's only fitting that Pink's 2-year-old toddler, Willow, would play a major role in the music video.
Released on Sunday, it's an ode to the singer's imperfect relationship with husband motocross racer Carey Hart.
But like her tongue and cheek video for "So What," it's all in good fun. An adorable pig-tailed Willow is seen playing with stuffed animals, putting lipstick on Mom, and riding bikes with her parents — who engage in a serious rose petal war when Willow isn't looking.
"Sometimes I want to slap you," Pink sings to Hart. But "I know life would suck without you."
The video also stars Pink's pal and fellow mom Lily Allen, who makes an appearance at the end.
Click below to see a super cute Willow working the camera!

— Amy Jamieson