Great Ideas! 10 Superhero-Worthy Picks For Your Kids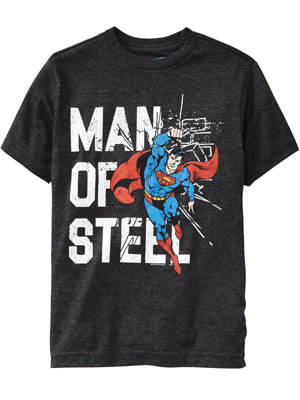 Courtesy Old Navy
If your little one is anything like Hollywood's mini caped crusaders Zuma Rossdale, Honor Warren or Louis Bullock, then you'll want to arm them with the best (and cutest!) crime fighting gear available.
And from graphic tees and felt masks to cool action figures, there's plenty to choose from. Luckily, we've rounded up our faves to make your superhero shopping a cinch.
In honor of the new Man of Steel movie hitting theaters today, our first pick includes Old Navy's Superman tee ($13, left), which features a retro-style image of Clark Kent's alter ego in flight.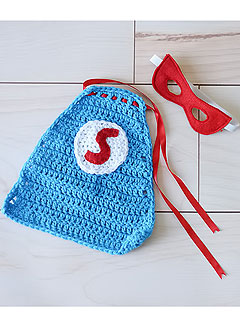 Courtesy Etsy
Just welcomed a new baby? They're never too young for their own superhero-worthy duds, including this crocheted cape and mask set ($30), which is perfect for fun photo ops.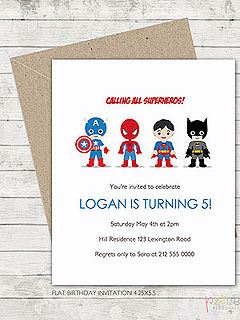 Courtesy Etsy
We can't stop obsessing over the kiddie superhero graphics on this adorable birthday invites ($16.50 for 10). Captain America, Spider-man, Superman and Batman never looked cuter.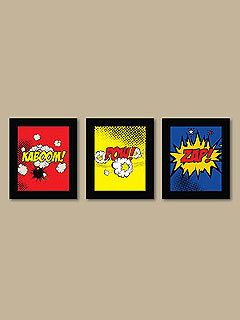 Courtesy Etsy
Kaboom! Pow! Zap! Brighten up your child's room with these Lichtenstein-esque prints ($42 for set of 3) featuring some of comic books most iconic sayings.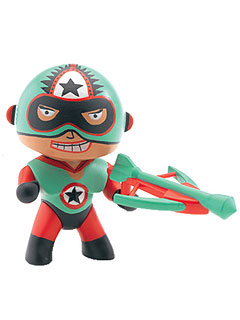 Courtesy Creative Kidstuff
Every good hero needs a sidekick. So, fill up your tot's entourage with Djeco Arty's collection of action figures, including the bow-bearing Starboy ($10).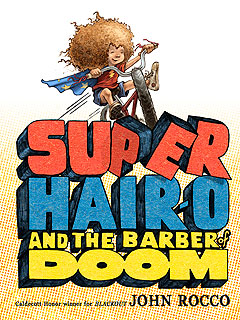 Courtesy Disney/Hyperion
Figuring out the source of your super strength is part of every superhero's folklore. In Super Hair-O and the Barber of Doom ($12.70), the main character — a scrappy kid named Rocco — gets his powers from his wild red mane. And he has a crew of long-haired pals to help him fight evil.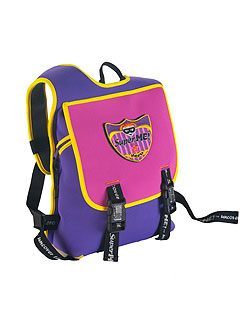 Courtesy SuperMe
Super Me!'s colorful backpacks, which come with a cape and mask, are perfect to hold all of your kiddie's gadgets. Plus, they're water proof.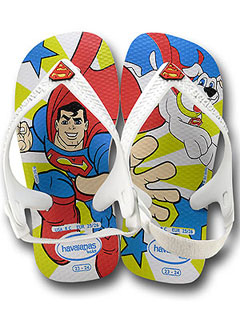 Courtesy Superhero Stuff
Footwear is an important part of any hero's costume. And these comfy Superman flip flops ($18) from Havaianas will have your tot flying high in no time.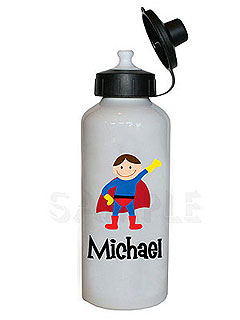 Courtesy The Trendy Butterfly
When they're not off keeping evil at bay, make sure they keep hydrated on the go with this too-cute water bottle ($20) that you can customize with their name.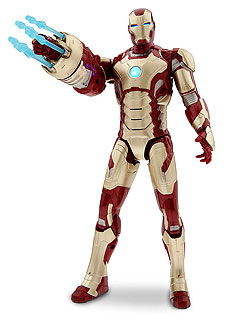 Courtesy Target
Is your kid as big an Iron Man fan as this little boy? Then he'll love the new Sonic Boom Blasting Action Figure ($35), which lights up.