Danica McKellar: I Thought I Knew Love Before Draco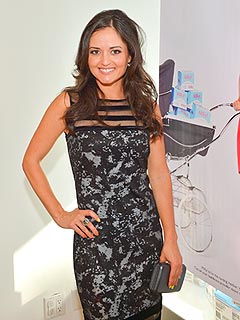 Charley Gallay/Getty
Danica McKellar thought she had a handle on love — until the birth of her baby boy completely turned her world upside down.
After welcoming her now 2½-year-old son Draco, the actress turned author admits her heart grew to a whole new size.
"You tap into this love that you didn't even know was possible. I thought I knew what love was, but it's crazy," McKellar, 38, told PEOPLE during the launch of Milky at A Pea in the Pod in Beverly Hills.
"You would die on the spot for your child in a way that maybe you thought you would for someone else before, but it's different. I love Draco with everything that I am — there's no question about it."
The strong mother-son bond extended to breastfeeding, with McKellar nursing Draco past his second birthday.
"We just stopped breastfeeding about two weeks ago. I went the distance. It was really fun and great," she says. "Most moms don't choose to go that long, [but] everybody has to do what's best for them."
Aside from being "one of the most amazing nutritional and bonding experiences," the first-time mom jokes there's plenty of other incentives to practice extended nursing. "Breastfeeding helps you lose weight and it makes your boobs bigger! Sorry, I can't think of anything better," McKellar says, adding it "also decreases your risk of breast cancer."
One aspect of parenting that hasn't come so easy to the former Wonder Years star has been walking the fine line of seeing her son smile and spoiling him with a surplus of presents.
"[It's challenging to know] the balance between giving your child what he wants and keeping a consistent level of discipline. You just want your child to be happy," she says. "You don't want them screaming in the middle of a store, but maybe they're screaming because they're happy. It's really tough to know what the boundaries are."
Calling motherhood "the best thing" she's ever done, McKellar is quick to tell new parents that bringing a baby into the world boils down to two things.
"A lot of people are going to give you a lot of advice, but the only two things you really need are love and diapers. After that, it's all bonus," she says.
— Anya Leon with reporting by Dahvi Shira