Hilary Duff & Luca Show Off Their New Ride
When they're not hanging at the park, Hilary Duff and her little boy Luca like to take hikes in their local canyon. So it's a good thing they have BOB's easy to maneuver Motion stroller.
On May 13, the new mom took her 14-month-old for a stroll and the twosome posed for an adorable photo that she later posted on Twitter. "@britax thanks for hooking Luca up with the coolest ride in the canyon!"
Weighing in at 26 lbs, the 4-wheeled Motion glides smoothly over bumpy surfaces thanks to the sturdy suspension system and the swiveling front wheels. It also features a comfy padded handlebar and roomy cargo basket for all of your mommy essentials.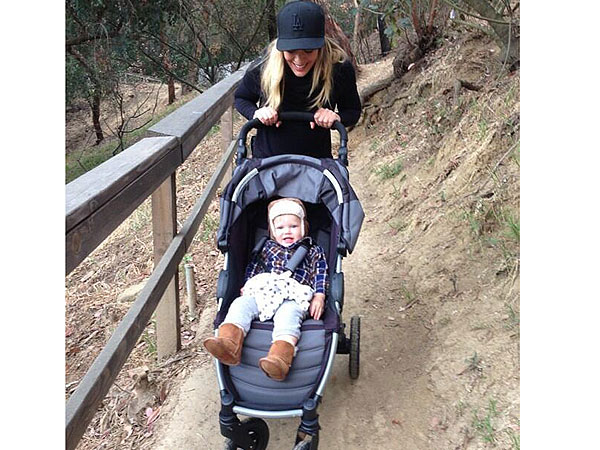 Courtesy Hilary Duff