Kristen Bell: Why Dax Shepard Is the 'Best' Dad
Kristen Bell has one happy household.
The House of Lies star was happy to chat about her 9-week-old daughter Lincoln as well as her baby's doting daddy, Bell's fiancé, Dax Shepard.
"[Motherhood is] actually better than I expected," Bell, 32, says on an episode of The Ellen DeGeneres Show airing Monday. "It's pretty wonderful, yeah. It's a lot of fun."
But parenting wouldn't be what it is without the help of Bell's other half.
Shepard, who stars on Parenthood, is "the best," she shares. "It's like he's just made a new best friend. He talks to her all the time and sings to her all day. It's wonderful."
Asked about their unusual choice for their baby girl, "it's always been Dax's favorite name," Bell explains. She jokingly adds, "He is substantially bigger than I am so I lost."
Mid-conversation, Bell was thrown for a loop when pressured by the talk show host to answer whether her baby is as cute as her most-favored folivore.
"She's close," Bell said, as numerous photos of adorable little sloths hit the screen after the actress declined to share a photo of her own infant. "There's nothing cuter than a baby sloth."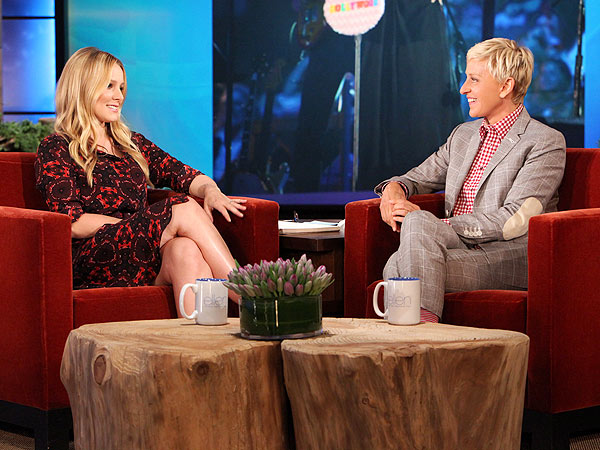 Michael Rozman/Warner Bros.