Autumn Reeser Expecting Second Child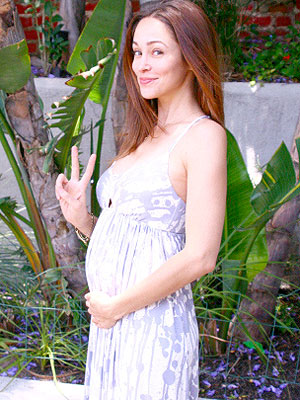 Courtesy Autumn Reeser
Autumn Reeser is expecting her second child — and broke the news with a cheeky photo.
"It's pregnancy awareness month. So you should be aware … that I'm pregnant! Yup," the former Last Resort star, 32, posted on her website, Move Lifestyle. "Baby number TWO is on the way and due at the end of November. We're thrilled!"
The actress, also known for her roles on Hawaii Five-0, No Ordinary Family and The O.C., and husband Jesse Warren are already parents to son Finneus James, who just celebrated his second birthday.
"I guess it's time we told our social media extended family … Me and @autumnreeser (and @baby_warren) are having baby #2! [Due] Nov. 24," Warren, a writer and director, Tweets.
He and Reeser were married in May 2009 in Ojai, Calif.

— Sarah Michaud