Great Ideas! 4 Hot New High Chairs You Have to See
Meet the newest breed of high chairs: they're functional, sleek, and totally stunning to look at — even with oatmeal running down their legs. They're so beautiful, it's really a shame they'll get covered in mushy peas.
They're also super practical. The Summer Infant Bentwood chair perfectly tucks into your closet when you have a dinner party. And the Zaaz chair by Nuna has so many seating options that it might actually be a Transformer — the friendly kind, of course.
Dying to find out more? Here's the scoop on our fave four: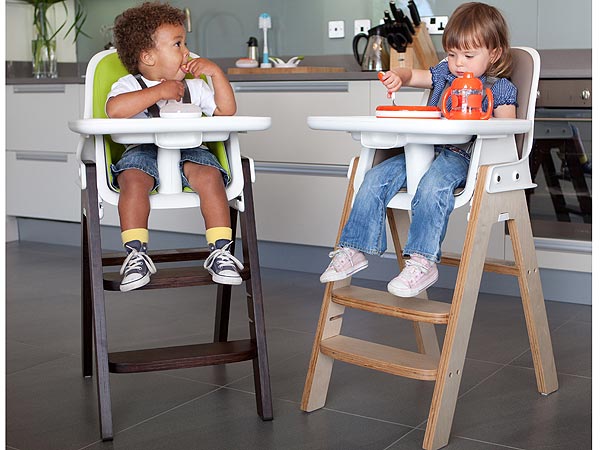 Courtesy OXO

OXO TOT SPROUT A tray that can hold up to 7 ounces of liquid? That's not just a high chair ($250), it's a good friend! The easy one-handed tray adjustment feature also means you'll be BFFs for life — or at least until your kid is 60 lbs and can no longer fit into it.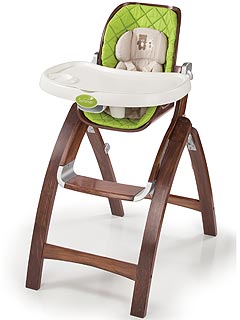 Courtesy Summer Infant
BENTWOOD HIGH CHAIR A striking wood finish makes this affordable baby chair ($170) a nice accent for any dining area. But the fact that it folds up for easy storage makes it a must for families who cherish their space.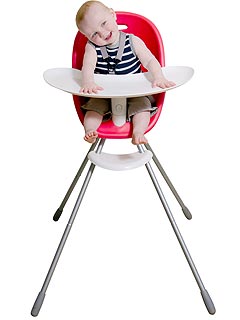 Courtesy Phil & Teds
PHIL & TEDS POPPY They've taken design cues from the Jetsons to create this space age chair ($120) that grows with your baby, from infancy to age 4. The extra long feeding tray (which is dishwasher safe!) catches those gravity-defying spills that usually land in their lap.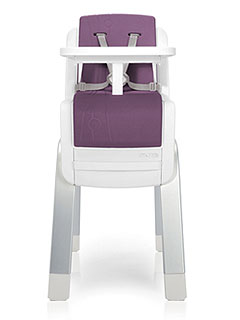 Courtesy Nuna
ZAAZ BY NUNA It's a little intimidating at first, but once you learn all the nifty ways this Dutch-designed chair ($250) can change to adapt to your kid's needs, you'll never look back. Move it up, down, pop off the tray, give your passenger a footrest — if adult chairs were this customizable we'd never leave the table.
—Amy Jamieson