Is Britax's New ClickTight Technology Really That Easy? We Have the Scoop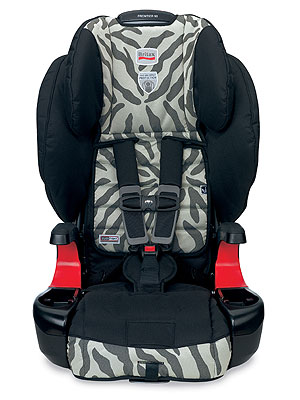 Courtesy Britax
Every once in a while, a baby gear company introduces something new that changes the game.
And Britax's new ClickTight technology falls into that category.
Now, with just three simple steps, you can simultaneously tighten and lock the seat belt when you install the new Frontier 90 or Pinnacle 90 in your car without the frustration of putting your weight in the seat or actually getting into your car.
Seriously, it's that easy. And you won't lose all the safety features you love from Britax including their SafeCell Technology®, integrated steel bars and energy-absorbing Versa-Tether®.
"Once parents hear the 'click,' they'll know their child's seat is safely and securely installed," says Curtis Strong, director of new product development.

It also eliminates the need to use your vehicle's lower anchors to secure your car seat, which have weight limits that your child may exceed sooner than you think.
To learn more about Britax's latest innovation, go to britax.com or watch an installation demo at youtube.com/britax.