Soleil Moon Frye: My Daughters Love Food!
If one were looking to find Soleil Moon Frye and her daughters, 5-year-old Jagger and 7-year-old Poet, the actress has this advice: check the kitchen.
"My girls love food! They love cooking," she tells PEOPLE of her girls' favorite activity. "It's always been a big part of our lives."
Having grown up assisting her own mother, who was a chef, Frye, 36, says it's a pastime she looked to pass on to her daughters at a young age.
"It's really important to me that we put it on their level so they can see and be a part of the mix," she says. "It also helps them to know what's going into their food. It makes them have a different appreciation for food because they love being apart of the process of cooking."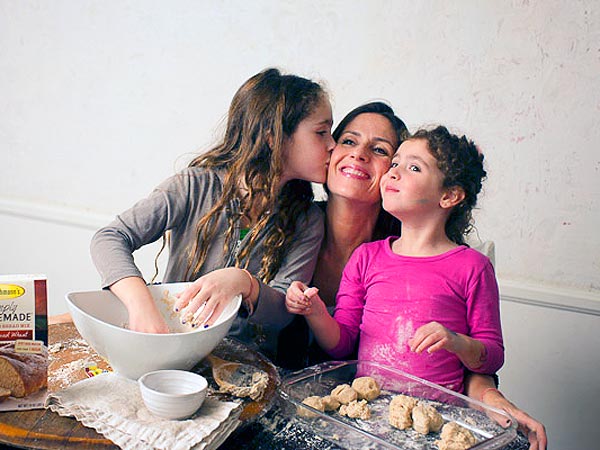 Meeno Peluce

While the family works together to create dinner staples like salad, Frye says the current obsession in the household is baking.
"Jagger the other day goes, 'Mommy remember the other day when we made our heart-shaped loaf?' We've been big on baking bread lately," she says. "We were doing all different shapes [but] hearts are our favorite."
Working with Simply Homemade bread, Frye says the tree of them tested out all different flavors and varieties, to the delight of her youngest daughter, who "loves getting messy, so she's really big on pouring." And all that practice at home has inspired Poet to take up cooking classes.
"Poet is growing by leaps and bounds," Frye says, noting that Jagger will also be starting kindergarten next year. "They love music, they love dance, they love creative play. That's another big thing that's so great: They love playing in the yard, they love making fairy houses and letting their imaginations run wild. They're still very much kids."
But come Mother's Day, Jagger and Poet will get to show off their decidedly developed culinary skills.
"We always do a celebration with the nieces and my girls," Frye says of their as-yet-undecided plans for the big day, which incorporate her brother and his two daughters. "Whatever it is, it'll be together as a family and always homemade."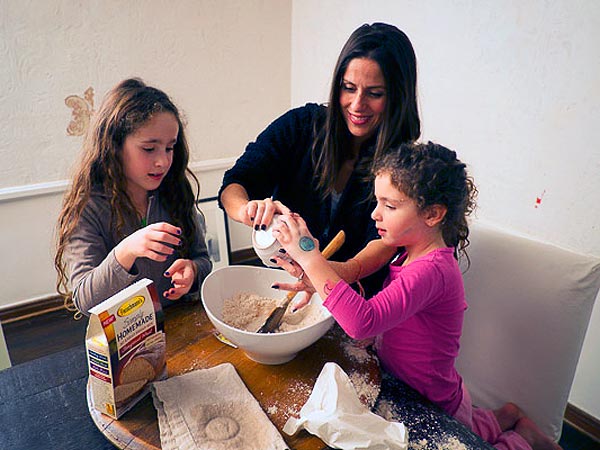 Meeno Peluce
— Kiran Hefa