Great Ideas! 15 Gadgets That Make New Moms' Lives Easier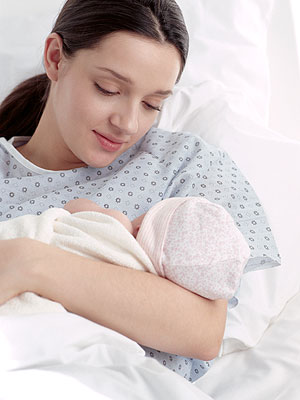 Tom Grill/Getty
When you're expecting, it's hard to know what you really need when your little one arrives.
And the last thing you want is to have a house full of useless baby products collecting dust.
PEOPLE.com editor and mom-of-two (she recently welcomed her second daughter) Amy Jamieson helps take the guesswork out of which gadgets are really worth checking out.
From a formula dispenser to an on-the-go bottle warmer, here's her list of indispensable tools for mamas who already have their hands full.
Check it out below: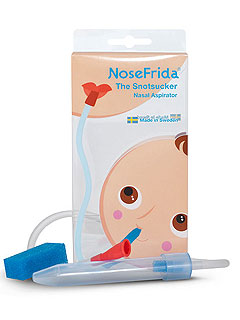 Courtesy NoseFrida
1. Nasal Aspirator Seriously, this is mom's secret weapon against snot! Dubbed the "Snotsucker," this booger removal system ($16) — which is operated by holding a tube in your own mouth — cleans tiny nasal passages like nothing else.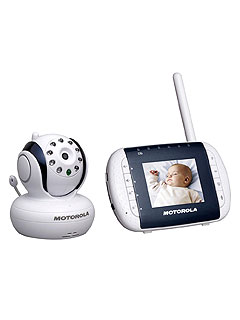 Courtesy Motorola
2. Video Monitor Eliminate the anxiety that comes with moving baby into his own room with this crystal clear color monitor ($180) from Motorola. It has a two-way communication feature so you can sing your baby to sleep from a different room, and, for the vocally challenged, it plays five lullabies all on its own. You can also use it to watch your baby remotely via your smartphone.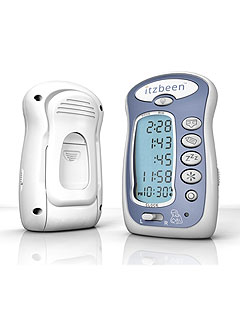 Courtesy Itzbeen
3. Baby Care Timer This one-touch timer ($20) allows you to set reminders for the three most important baby duties: diaper changing, feeding and sleeping. Use the fourth customizable button for whatever you wish — like reminding yourself to eat!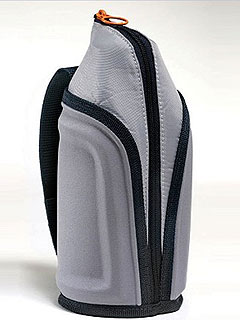 Courtesy Prince Lionheart
4. Travel Warmer It sounds impossible, but you can warm your baby's milk or food without batteries or a plug. Boil this heating cell ($15) before you go on a trip and when it's mealtime, simply crack it with your hands and it stays warm for hours.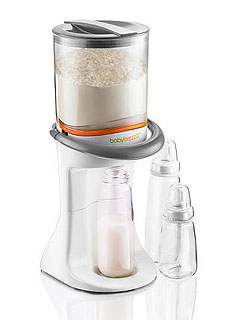 Courtesy Baby Brezza
5. Formula Dispenser You've got a screaming baby in your arms and you don't have the time to fuss with formula. Don't fret! This dispenser ($30) doles out the exact amount you need to make that bottle and help maintain your sanity.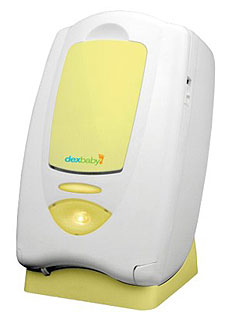 Courtesy Dex Products
6. Wipe Warmer Too many things startle your tiny newborn in those early months. And a cold wipe shouldn't be one of them! This space-saving product ($32) dispenses warm wipes without zapping their moisture.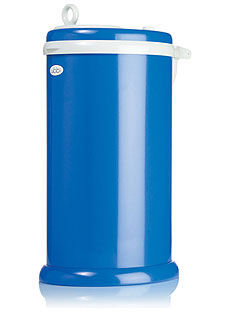 Courtesy Ubbi
7. Diaper Pail That newborn baby smell is unmistakable, and so is that dirty diaper aroma! The powder-coated steel body of this sleek pail ($80) successfully quells the stink — and no special bags are necessary.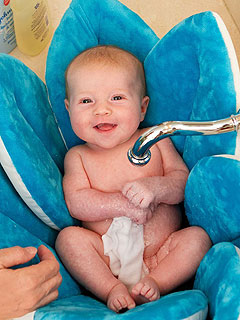 Courtesy Blooming Bath
8. Bath Pillow No more bending over the bath to bathe your little one. This adorable flower-shaped foldable pad ($40) cuddles your baby as he sits in the sink and doubles as a cute play mat for the floor. Added bonus: it's machine washable.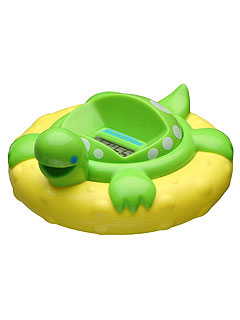 Courtesy Aquatopia
9. Bath Thermometer Is it too hot? Too cold? Know for sure with this cute, easy-to-use thermometer ($12) that reads the water temperature every two seconds.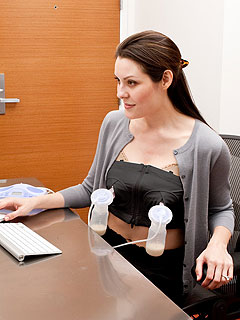 Courtesy Simple Wishes
10. Breast Bustier Mix a bottle, make a phone call and pump all at the same time? Totally doable thanks to this hands-free pumping bra ($35) that adjusts to your size and is designed to be used with all major breast pump brands.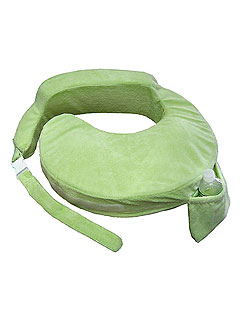 Courtesy My Brest Friend
11. Nursing Pillow The unique wraparound design of this pillow ($48) eliminates stress on your shoulders and helps get your baby in the right position for the perfect latch-on. It's like a live-in lactation consultant.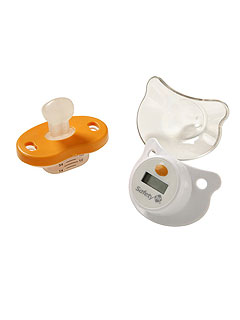 Courtesy Safety 1st
12. Pacifier Thermometer Just 90 seconds (or the amount of time it takes to change a diaper!) and you'll know your baby's body temperature. It also comes with a medicine dispenser so it's a great value at $8.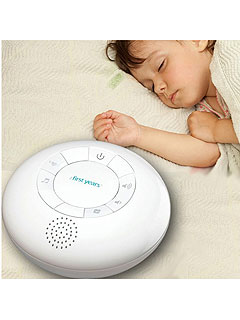 Courtesy First Years
13. Sound Machine With six white noise options and six Mozart melodies to choose from, this cool nursery gadget ($36) has more than enough soothing sounds for each day of the week! Set the timer for a full hour of tunes.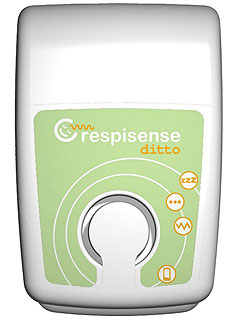 Courtesy Pneo Respisense
14. Movement Monitor Put your mind at ease with this cordless Ditto monitor ($104), which snaps onto your baby's diaper to sense tummy movement. It vibrates after 15 seconds without movement.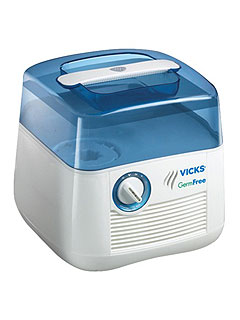 Courtesy Vicks
15. Germ-Free Humidifier Bugs-be-gone! Worry less about your child getting sick with this germ-zapping humidifier ($60), which features an ultraviolet light that kills mold, bacteria and fungus before it can float around your baby's room.