Jenna Dewan-Tatum Teams Up with Bravado! Designs for Charity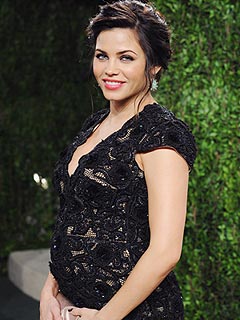 Jon Kopaloff/FilmMagic
Now that Jenna Dewan-Tatum is expecting her first child, she's learning first hand all the products moms-to-be and new moms need to have a successful pregnancy and breastfeeding experience.
That's why the actress has partnered with nursing apparel manufacturer Bravado! Designs to donate $214,000 worth of nursing bras to Jessica Seinfeld's non-profit organization Baby Buggy, which is dedicated to providing families in need with products, clothing and educational services for their infants and children.
"I am lucky to have the essential gear, not to mention the support of my husband, family and friends as I begin my motherhood and breastfeeding journey, I realize not all new moms are as fortunate," says Dewan-Tatum.

"Without proper resources, tools and the support of a strong community, breastfeeding and the whole of parenting an infant can seem impossible to many women. It is a privilege to make this donation and help new mothers on their way."
The expectant actress is lucky indeed. Even though they're in London while he films his latest movie, husband Channing Tatum's main focus is making sure his wife is feeling great.
"He takes the route of no confrontation, just support, saying things like, 'Do whatever you want! What do you want to eat? I'm going to leave it up to you.'"