Pearl Osbourne 'Went Insane' Trying First Cupcake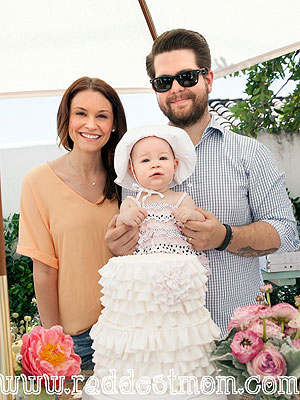 Courtesy Jack and Lisa Osbourne
Sharon Osbourne may be dealing with personal issues at home, but nothing brings a smile to her face faster than talking about her granddaughter Pearl Clementine, who celebrated her first birthday last Wednesday.
"We had a birthday party [on the 20th]," The Talk co-host tells PEOPLE on the set of the show Thursday.
"Lisa and Jack have a lot of friends with one- and two-year-old babies, so they all came. Pearl had her first cupcake — just a little bit of a vanilla one. She went insane — it was unbelievable to see it. She was shaking with excitement."
The milestones continue for the little one, who is the first grandchild for Sharon.

"She took three steps on her birthday — it was just amazing," the proud grandmother tells PEOPLE, before adding that there may be more children to come.

"Jack wants about five kids and Lisa comes from a big family, too. They both want to have a whole brood."
And as Sharon promised from the beginning, no grandchild of hers will go unspoiled.
"This is what grandparents are for," she jokes. "When they don't get something from Mom and Dad, you come to Nana. Pearl knows she'll get [what she wants]."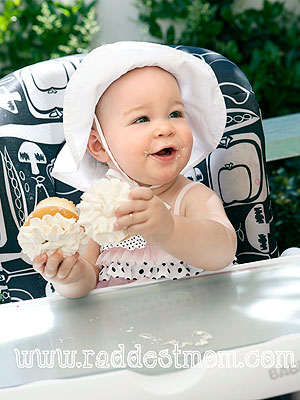 Courtesy Jack and Lisa Osbourne
— Dahvi Shira
RELATED: Lisa Osbourne: 10 Weird Things They Don't Tell You About Pregnancy