Jenna von Oy's Blog: Never Far From Neverland
Celebrity blogger Jenna von Oy is a new mama!
Best known for her roles as Six on Blossom and Stevie on The Parkers, von Oy is also a musician who has released two albums and is set to publish a book, The Betweeners.
von Oy, 35, wed Brad Bratcher on Oct. 10, 2010, and resides in Nashville with her husband and five dogs.
They welcomed their first child, daughter Gray Audrey, on May 21. She is now 11 months old.
In her latest blog, von Oy takes a step back in time and recalls her love of imaginary play — and anticipates the day she can share new whimsical adventures with Gray.

You can find her on Facebook and Twitter @JennavonOy, as well as posting on her weekly blog, The Cradle Chronicles.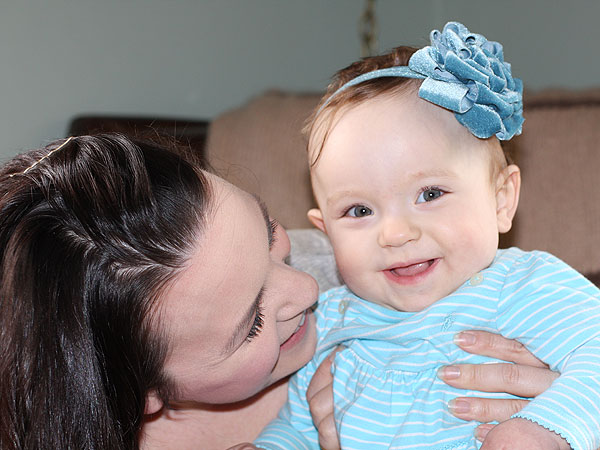 Smiley girl – The Cradle Chronicles
It's the little things. A tattered blanket becomes a superhero cape; a worn out pair of gym shoes is transformed into enchanted ruby slippers.
There's just nothing quite like a child indulging his or her imagination. Except, perhaps, an adult who still indulges her childlike imagination! My inner kid is four years old, in case you were wondering.
I've heard many a parent claim they can occupy their tot with merely a crate and a crayon, and I know this to be true based on first-hand experience. As a youngster, I recall being inspired to turn boxes into pirate ships, lush rainforests, cloud castles, underground caverns, and haunted houses.
I've even sailed across the ocean blue on a trampoline a time or two, thanks to the fantastic and fierce power of illusion. The trick is to see right through the cardboard and plastic, to the world that lies beyond it.
Somehow, I think I never left that special place entirely behind me and I can't wait to travel back there with my daughter in the years to come.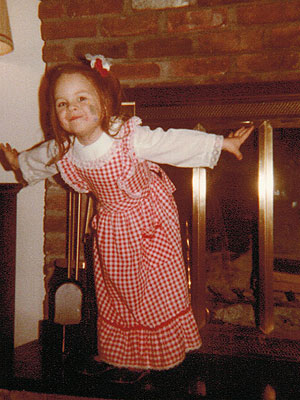 Letting my imagination fly – The Cradle Chronicles
Fostering Gray's creativity and her affinity for daydreaming is something I eagerly await. I'm already anticipating the trips to Disneyland, the teddy bear tea parties and the impromptu dance routines.
I'm pining for the days when our linen closet doesn't merely hold board games and a vacuum. Perhaps it will be a detective agency, or a three-ring circus or an African safari. The sky is the limit. Imaginary friends? Invite them over for milk and cookies!
But, alas, since Gray is only just turning 11 months, we are still quite a distance from the land of make-believe. Or are we?
It turns out babies enjoy the wonders of parcel packaging too, albeit for slightly less inventive purposes. Gray has discovered the magic of climbing into an empty container for amusement. It's wildly entertaining to watch her bounce, rock, shake, laugh and clap, as she sits inside of what I generally prefer to think of as recycling.
And it doesn't end there, thanks to her unbridled curiosity. Gray has found temptation in a plethora of banal items including socks, reading glasses, dog bowls, pens, pots and pans, coffee coasters and tea tins.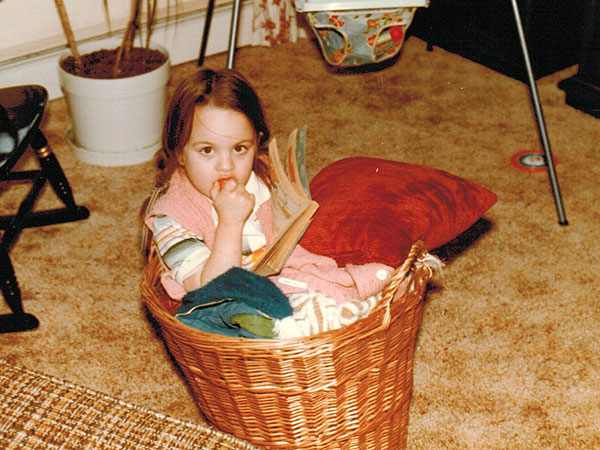 Making a secret fort out of a laundry basket – The Cradle Chronicles
Mind you, some of those are a little more baby-friendly than others, so I don't always allow her to follow through with the exciting adventure she sets out on. But her inquiring mind definitely wants to know, so we're adapting.
We are gradually rearranging our house as she develops a fixation for each new off-limit item. For example, all of our votive candles are currently hiding in the pantry as if they are escaping Hannibal Lecter. (This is courtesy of Gray's teething inclinations.)
We also recently removed the batteries from one of our less functional TV remotes, in an attempt to deter our budding technology guru from interrupting our tapings of The Mentalist. It's worth noting that she never manages to erase Sesame Street. Go figure.
Another fondness seems to be "reordering" my office shelves and our DVD collection, as well as "perusing" my script pages. This mostly culminates in a floor full of miscellaneous junk and scattered pages, though the other day she displayed her enthusiasm for one of my auditions by taking a bite out of the final scene. Picture the Cookie Monster — only with paper instead.
I suspect curbing that habit is going to be a unique experience. We have to watch her like a hawk these days.
In short, we are steadily watching the unraveling of every room in our home. We may already be able to eliminate "housekeeper" from the list of Gray's possible future careers, and we live in the house formerly known as organized.
But in the midst of the clutter and mayhem sits an empty diaper box, and in that empty diaper box sits the happiest empty diaper box-loving girl in the world; so I'm at peace. It signifies that our days of make-believe are right around the corner, and it's comforting to know that, thanks to Gray, I'm never far from Neverland.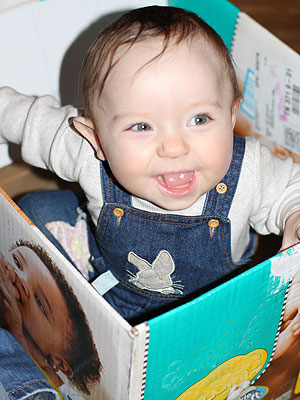 A Gray in the box – The Cradle Chronicles
Until next time,
— Jenna von Oy