Jenna Bush Hager Is 'Totally Crazy' About Daughter Mila
The price of beauty for Jenna Bush Hager? Apparently, a new baby!
Despite her water breaking three weeks ahead of schedule — at her baby shower surrounded by friends and family — the Today correspondent jokes the timing of daughter Mila's birth couldn't have come at a better time.
In anticipation of the party, Bush Hager had recently received a blowout on her blonde locks.
"I kind of started sweating, which I guess is a normal thing, but then, all of a sudden, in front of all my friends, my water broke. It was like a romantic comedy," the new mom said Monday when she called into Today.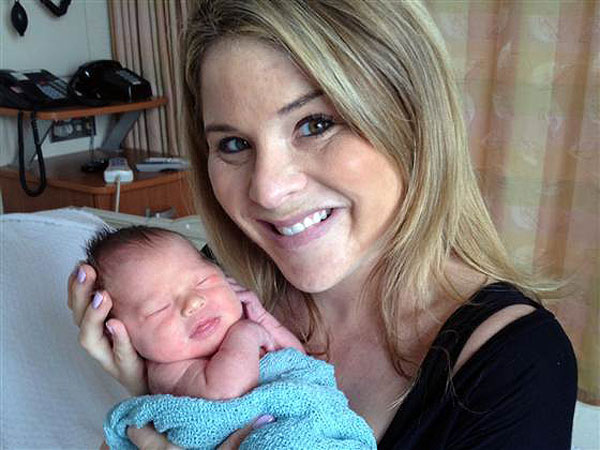 Courtesy Jenna Bush Hager

Now nine days into motherhood, Bush Hager says she is slowly but surely learning the ropes of life with a newborn. "I've learned that you can love somebody in a totally different way. I'm totally crazy about her," she says.
So much so that she's happily embracing the unexpected changes to the family's living space. "I don't even really like the color pink, and there's pink all over my apartment," Bush Hager, 31, jokes. "I like things to be really neat, and there's bottles and things all over, and we're just as happy as can be."
As for first-time father Henry Hager, he already seems to have perfected balancing his baby girl with his professional commitments.
"He's doing great. He's a really modern dad," she says. "He was taking the conference call while holding the baby yesterday."
RELATED: Jenna Bush Hager: First Daughter to First-Time Mom
Visit NBCNews.com for breaking news, world news, and news about the economy
— Anya Leon