Nick Lachey: Why We'll Raise Camden in Cincinnati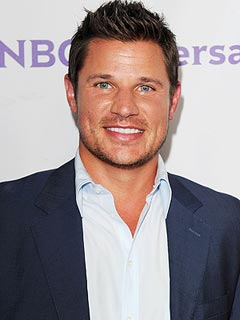 Vince Flores/ AFF
Nick Lachey's days in Los Angeles are numbered — and he couldn't be more excited.
Gearing up to reunite with brother Drew for 98 Degrees' upcoming summer tour, the singer is planning a more permanent reunion with his sibling in the coming years: He will close the curtain on California's celebrity scene in time for Camden John, his 7-month-old son with wife Vanessa, to start school back in his home state of Ohio.
"I've never embraced the idea of raising my kid in L.A.," Lachey, 39, tells ABCNews.com.
The big move will take place "in a few years," according to the new dad, and the tight-knit trio will settle in Cincinnati, reestablishing their roots right next door to a few familiar faces: Drew, wife Lea and the couple's two children Isabella, 7, and Hudson, 3 next month.

"Vanessa and I share a common understanding that family is the most important thing and we both appreciate the idea of raising our kids around their grandparents and cousins," Lachey explains.
"I can't wait until [our kids] are running through the woods together like Drew and I used to. It's going to be a lot of fun to watch them grow up together!"
If Lachey and Vanessa have their way, there will be another baby trailing after the troops.
"We've definitely talked about having more than one [baby] and having one has only strengthened that," he says.  "But my brother and I are almost three years apart, so I thought that was a nice age difference."
Admitting that fatherhood is "far better than anything I could have imagined," the proud papa looks forward to the future as a family.
"I want to support [Camden] in whatever he wants to do in life," says the singer, who recently released his new album, A Father's Lullaby, inspired by the birth of his baby boy.
— Anya Leon