Great Ideas! How to Buy a Good Nursing Bra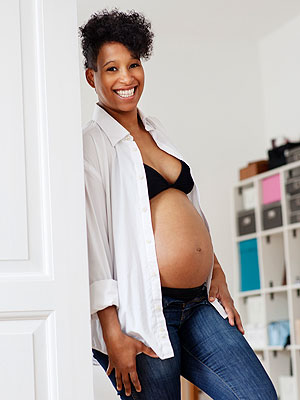 Getty
When you have a baby on the way, getting a professional bra fitting is essential to ensure your breasts look and feel their best during pregnancy says Le Mystère New York director, Jessica Pfister.
"Breasts typically grow to their maximum size during the eighth month so that's a good time to be measured for a bra to last throughout your nursing process."
But wait, you're not done. As soon as you're finished nursing, you'll have to take another trip to your local bra fitter as your breasts (the tissue gets considerably softer thus altering the shape) will change yet again.
Sound like a lot? We hear you. That's why we asked Pfister to share her best tips on what to consider when shopping for a good nursing bra. Check them out below:
Buy for now. When trying bras on, make sure the top of the cup covers the whole breast without gaping. If there is any bulging, it means the cup is too small or your straps are too tight.
Additionally, the bra should hug you firmly (not too loose) around your rib cage so it anchors your breasts and provides the necessary support. Going for something bigger because you think you'll grow is a big mistake.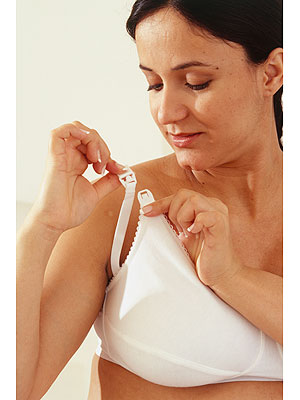 Getty
Pick a style that works for you. To make feedings as easy as possible, the one hand pull down version is the one most moms prefer. But there are other design factors to consider. Choose a bra with three rows of hook and eye closures — it ensures a good fit as your milk ebbs and flows.
Also, a contour cup helps hide nursing pads and keeps you looking smooth under your clothing. Fabric is also important. You might want to consider buying one with a poly cotton lining to sleep in. Believe me, in the beginning, you'll appreciate the comfort.
Choose one that's built to last. Since you're only wearing it temporarily depending on how long you nurse, your first inclination may to be to buy something more affordable.
No matter the price, a good bra is a good bra. But it's still worth investing in something that won't wear out quickly. The elastic of cheaper brands tends to loosen more easily. Another tip: don't wear your bra two days in a row. You need to give the fibers enough time to rest and snap back.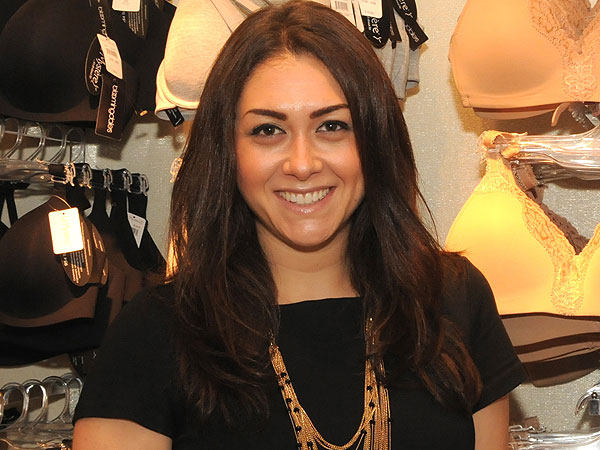 Getty
As the New York director of luxe intimate apparel brand Le Mystère, Jessica Pfister knows her bras — and the importance of wearing the right one. "A good bra can make a woman feel and look good, which is especially important for new moms."