Fergie: Josh Duhamel 'Wanted to Knock Me Up from Our First Date'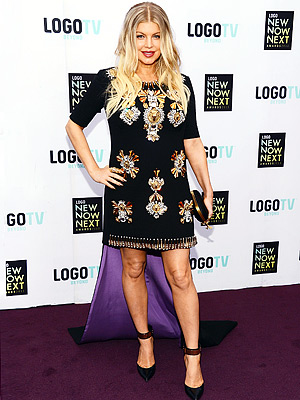 Amanda Edwards/WireImage
After enjoying plenty of R&R in Brazil, Fergie is focusing her attention a little closer to home.
"I'm starting the nesting period. That is what's happening now," the soon-to-be first-time mom, 38, told PEOPLE at Saturday's NewNowNext Awards.
"Let's put it this way: I am going through about five rooms right now, and there are changes that need to be made. My husband [Josh Duhamel] goes, 'Oh, you're in the nesting period? I've heard about this.'"
She's also experiencing another less desirable effect of her pregnancy: mood swings. "Oh yeah!" she said. "But I'm not going into that."

Not that Duhamel is complaining. "He's been amazing," she told reporters. "He's so nice and wonderful, and he sings and talks to my belly all of the time. He's very complimentary. I'm very lucky that he is really good to me."

And she, too, has plenty of compliments for the actor, whom she wed in January 2009. "He's going to be an amazing father. He's got natural parenting instincts. He wanted to knock me up from our first date. He's ready."
For now, Fergie is keeping the sex of her baby a secret. However, she's more open about her pregnancy, which has "been easy, hard — it's been everything," she told reporters. "It's been a very happy pregnancy. It's a very happy time."
She added: "It's new beginnings."
The NewNowNext Awards air Monday evening at 10/9c on Logo.
— Alison Schwartz with reporting by Jessica Herndon