Ne-Yo: Being Away from My Kids Is the 'Hardest Thing'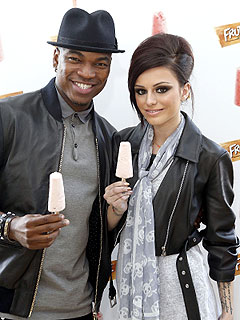 Jason DeCrow/Invision/AP
Out of sight? Out of mind!
With much of his time spent living life on the road, Ne-Yo seems to have mastered the art of missing his loved ones.
"If I'm not looking directly at you, I can put the blinders on and stay calm for long periods of time and do what I got to do," the singer, 33, told PEOPLE at a Fruttare Fruit Bars event Wednesday in New York City.
But the father-of-two is singing a different tune when it comes to leaving his children — daughter Madilyn Grace, 2, and son Mason Evan, 18 months — behind.
"It's the hardest thing in the world," he says. "I just want to hug them and I can't. Thank God for Skype and FaceTime."

Any downtime for the doting dad is spent kicking back with his kids. "They change every day and their little personalities are just coming out," he shares.
For his first born, that means displaying a feisty character that has an uncanny resemblance to a few of Ne-Yo's traits.
"I have a slight authority issue and I really think it's genetic because my daughter has the same thing," he explains with a laugh. "I'm also very mellow for the most part, and that's 100 percent my daughter."
Come summer Ne-Yo will get back to making music — this time alongside singer Cher Lloyd — for a collaborative song inspired by fans. "It's a labor of love," the musician says of the pair's project.
— Caitlin Keating