Inside Jenna Bush Hager's Baby Shower
Leave it to the former teacher and children's author (not to mention daughter of a former librarian) to have a book shower.
When Today contributor Jenna Bush Hager — expecting her first child in early May — was fêted by her NBC co-workers on April 2 at the Peter Callahan Catering studio in New York, the gift table was piled not with onesies and receiving blankets, but with dozens of her colleagues' favorite kiddie reads, each inscribed with parenting advice.
"Get a nap anytime you can," advised former co-anchor Meredith Viera in a copy of We're Going on a Bear Hunt, while Hoda Kotb said Bush Hager only had to do whatever her own mom did.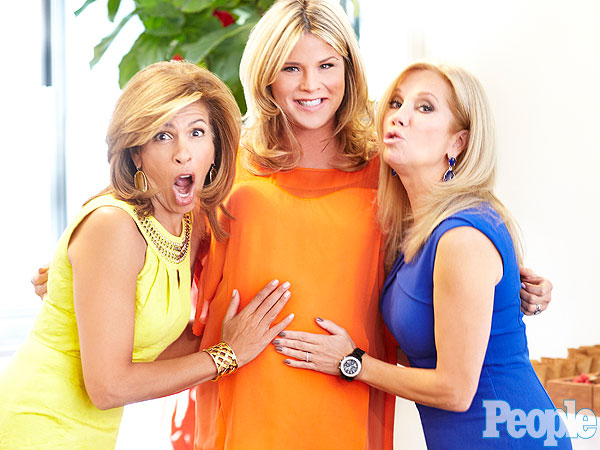 Christopher Kolk

But Bush Hager's parents — Laura and George W. Bush, the 43rd president — have been more than role models through this pregnancy. Mom swept into the lower Manhattan apartment Bush Hager shares with husband Henry Hager last month to whip the nursery together.
"Put us all to work!" Bush Hager tells PEOPLE exclusively, describing a neutral seafoam-green color scheme because they do not know if they're having a boy or a girl. (Shower guests wrote guesses on rolled-up cloth diapers; "Boy" was the majority pick.)
And Dad, who's taken up painting in his post-White House life, contributed the artwork: a portrait of the Hagers' cat, Bernadette, for over the crib; a landscape featuring a "baby tree" on his Texas ranch; and a still life of nightfall over the ranch's stone cross where the Hagers were married in 2008. He titled that one "Goodnight Moon," notes Bush Hager, 31, with a smile. "He's become an artiste. There's a whole new side of him and he's so excited about the baby."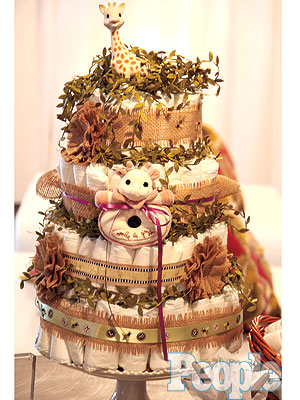 Christopher Kolk
Goodnight Moon, the book, was also among Bush Hager's shower gifts — this one from news anchor Natalie Morales, who said she made up a song to the repetitive bedtime story to keep it from getting boring as she read it "so many darn times" to her own two children.
And to really keep the boredom out of bedtime, Today producer Jackie Levin had a little something for Mom's nightstand, too: E.L. James' best-selling erotica, Fifty Shades of Gray. Hager laughed and glanced over at her husband: "That's baby number two material!"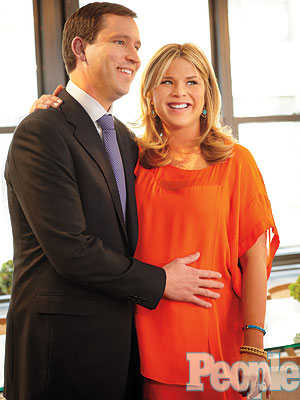 Christopher Kolk
Hager's surprise cameo at the afternoon women's soirée was greeted by a chorus of "Awwwww's" that beat even the cooing over Callahan's baby-sized vittles, that included caviar-topped cracker rings shaped like pacifiers and pizzas no bigger than checkers.
Bush Hager, who toasted her pals with one of Callahan's teensie Coca-Cola bottles, told them she felt "empowered" by their parenting wisdom and promised to be back in the studio after a summer maternity leave.
"I'll bring this baby to work — on the subway, I guess," she said. "I haven't figured that part out yet."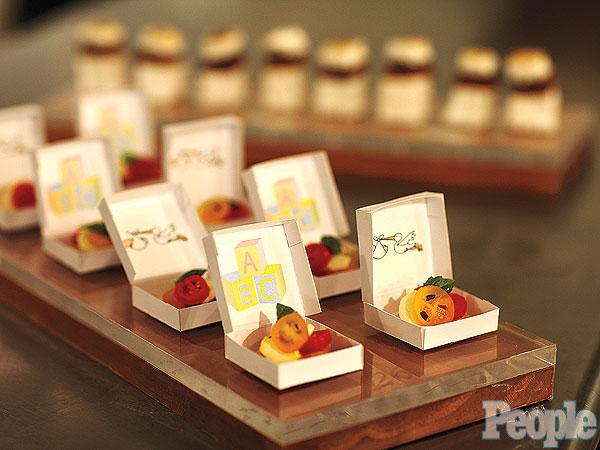 Christopher Kolk
Mini Pizzas Recipe
Quantity:
makes two dozen
Ingredients:
1 14-ounce store bought pizza dough
all-purpose flour for rolling dough
24 slices small mozzarella balls (6 balls bocconcini, cut into 4 slices each)
48 slices small red tomatoes
48 slices small yellow tomatoes
24 small basil leaves
1 tablespoon olive oil
sea salt
Method:
Preheat the oven to 450 degrees.
On a lightly floured work surface, roll the pizza dough to 1/16th inch thick.
Using a 1 1/2 inch round cutter, cut 24 circles from dough.
Place the circles on a cookie sheet and prick each one with a fork a few times. bake until slightly golden, 3-5 minutes.
Remove from oven, set aside and reduce the temperature to 350 degrees.
Brush each pizza crust with olive oil.
Top each crust with 2 slices red tomato and 3 slices yellow tomato and 1 slice fresh mozzarella on each pizza.
Bake for 2 minutes, until warmed through and cheese just starts to melt. Sprinkle with sea salt and garnish with a small basil leaf.
Serve immediately.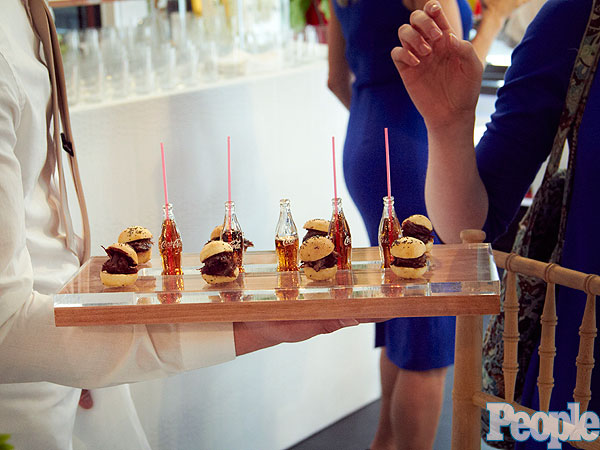 Christopher Kolk
— Sandra Sobieraj Westfall