Bugaboo Debuts Andy Warhol Collection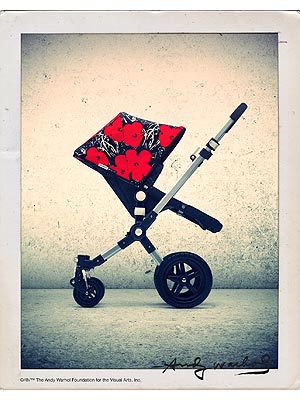 Courtesy Bugaboo
Leave it to chic stroller brand, Bugaboo, to up the ante when it comes to baby wheeling style.
After launching successful collaborations with Missoni (2011) and Viktor & Rolf (2012), the company decided to partner with the Andy Warhol Foundation to create a chic new collection of stroller accessories.
Hitting stores in May 2013, the first installment (there will be another one for fall!) includes the retro-inspired Flowers (left) and Cars (below) sets, which will retail for $70 – $110, depending on your set of Bugaboo wheels.
"With every new collection we look to further unfold the authenticity, style and originality of Andy Warhol's extraordinary legacy," says Madeleen Klaasen, chief marketing officer.

We have no doubt that celebrity modern art lovers (and parents!) including Beyoncé, Neil Patrick Harris, Victoria Beckham and more will be lining up for this avant garde collection.
TELL US: What do you think of Bugaboo's new collaboration?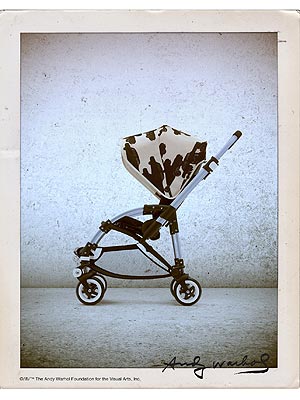 Courtesy Bugaboo