Ivanka Trump: My Dad Dotes on Arabella 'All the Time'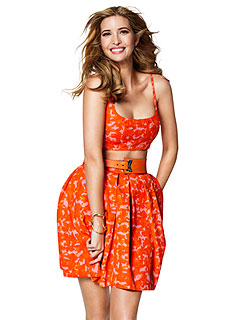 Courtesy Redbook
He can manage an empire and bring the heat to the board room, but when it comes to diaper duty, Ivanka Trump says dad Donald doesn't have a clue.
The mogul millionaire plays the role of doting grandfather to 20-month-old Arabella Rose well — with his daughter on standby.
"He takes her all the time — but with me. He wouldn't know what to do if she was crying or needed a diaper change," Ivanka, 31, tells Redbook in their May issue.
However, judging from her own childhood, the fashion designer is confident her famous father would be willing to step up to the plate in a pinch.
"I think he'd figure it out. He was always a great father in that he was always there," she says.
And now that she has joined Donald in the business, Ivanka shares that the atmosphere in the office has become a true family affair.
"Now that my brothers and I work with him, we've become even closer," she explains. "If we talked a lot before, we speak 50 times a day now. I spend half the time in his office. It's wild."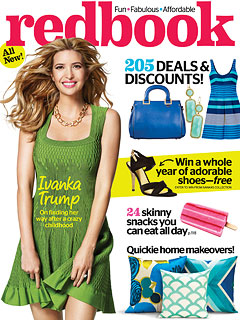 Courtesy Redbook
Returning to work soon after welcoming her first child with husband Jared Kushner, Ivanka has since been busy balancing her professional and personal lives — a juggling act she wasn't willing to compromise.
"Oh, every morning I'm so sad to leave Arabella," she says. "But it's important for me to continue what I'm doing. It's fulfilling to me, and I think it makes me a better mom when I'm home."
And while she may be categorized as a working mother, just don't call her one!
"Incidentally, I hate the expression 'working mom,' because when I'm with Arabella on the weekends, I'm much more exhausted on Monday morning than I am on Friday night!" she says with a laugh.
"I think the expression 'working' versus 'non-working' implies that a mother who stays home doesn't work. It's far more difficult than anything I do in the office."
— Anya Leon