BumpWatch: Evan Rachel Wood – Shady Lady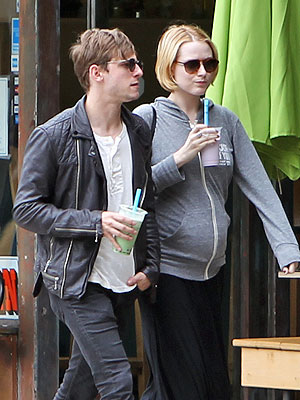 KVS/Pedro Andrade/Pacific Coast News
Belly's up!
Keeping cool with drinks to go, mom-to-be Evan Rachel Wood and her husband Jamie Bell stayed in step while out strolling in Los Angeles Saturday.
Since announcing her pregnancy in January — and debuting her bump at the Sundance Film Festival — the actress has been Tweeting special moments from her experience with pending parenthood.
Her latest memorable milestone? Feeling her unborn baby's movements — and seeing her stomach shift before her eyes.
"Whoa, just saw a kick. Key word being SAW. Through my stomach. So cool!!" Wood, 25, Tweeted recently.