Jake Owen: Why We Switched the Order of Olive Pearl
Her birth may have changed dad Jake Owen's life, but Olive Pearl's famous father will be the one shaping the future.
"I look at my little girl and I wonder what she's going to be and what she's going to do and what is it that leads girls certain directions in life," the country crooner, 31, tells PEOPLE.
"I think a lot of that goes back to what kind of father they had, and so it makes me want to be the best dad I can possibly be."
Luckily for Owen, his parenting partner, wife Lacey, is the perfect role model for the doting dad, and the two tackle life's challenges as a team — even the more unusual ones.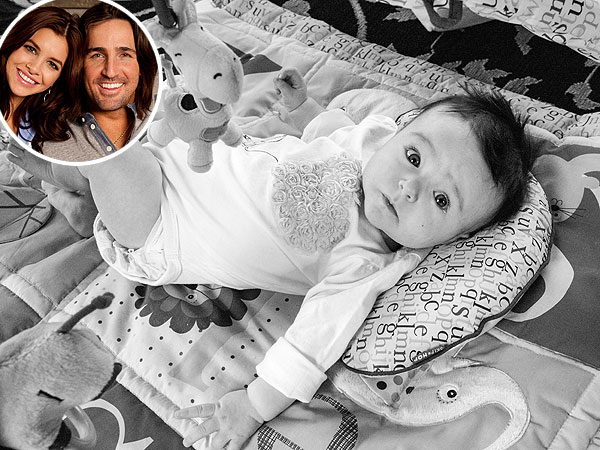 Courtesy Jake Owen. Inset:Erin Patrice O'Brien

"My best friend's name was Pearl — [she] passed away — and we wanted to call [our daughter] Pearl. We were going to name her Pearl Olive Owen," he explains with a laugh. "But then her initials would have been 'POO' so we went ahead and switched that around."
Ever the proud papa, Owen has been sharing sweet snapshots of Pearl through his social media sites since the day she was born. And while he's cautious to place her in the public eye, he raves that his fan following has been nothing short of supportive.
"At first I was a little leery to just post photos of my little girl all the time and kind of exploit her to the world," Owen says. "But people really care about my wife and [me] and my little girl and they're very nice to us."
He continues: "I'm proud of her, I'm proud to be a dad so that's why I enjoy posting photos of her."
— Anya Leon with reporting by Katie Kauss