Great Ideas! 7 Fun & Adorable Easter Treats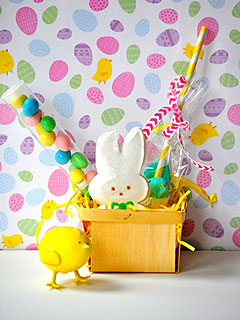 Courtesy Save the Date for Cupcakes
When we asked Save the Date for Cupcakes's Tanya Martinez to whip up some yummy sweets for the holiday, she was more than up for the challenge.
The event designer, baker and blogger really went to town with the Easter-themed Peeps candies that are now available.
From a coconut bunny cake to chocolate-dipped pops, we have to say we were more than impressed with her cool creations.
VIEW THE GALLERY: 7 Fun & Adorable Easter Treats