Mini Must-Have: Flynn Bloom's Cute Bag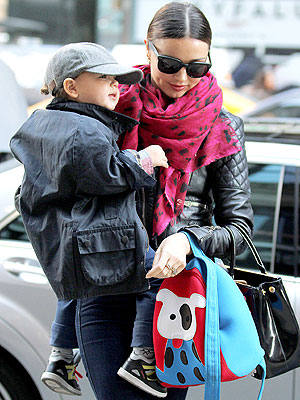 Felipe Ramales/Pacific Coast News
Doggone it — we just can't get enough of Flynn Bloom's adorable style!
Last November, we spotted the then 22-month-old catching a ride courtesy mom Miranda Kerr while out in New York City.
And as if his oversize cargo jacket, cool sneakers and fave cap weren't aww-worthy enough, Flynn's colorful puppy pack really caught our eye.
It took us a while, but we eventually picked up the scent and discovered his too-cute tote is Dabbawalla's Go Fetch Backpack ($33).
Love it as much as we do?
Lightweight yet durable for even the toughest of tykes, the kid-size carryall is roomy enough for all your preschooler's everyday essentials.
— Anya Leon