Oscar de la Renta and Lulu Frost Design Pieces for Children's Book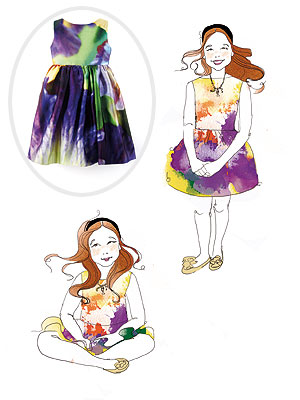 Courtesy Oscar de la Renta

For his latest creation, Oscar de la Renta went by the books — literally!
The designer teamed up with author Kelly Florio Kasouf to design the Sophie Party Dress ($295) to celebrate her new children's book, The Super Adventures of Sophie and the City: Grand Central Escapades.
Part of his spring 2013 line, the pretty frock captures the title character's whimsical and adventurous spirit with its wondrous watercolor design. The vibrant hues also mimic the illustrations from the book, which is a true page turner.
But Sophie's mini makeover wasn't complete without a little sparkle. Jewelry designer Lulu Frost created a personalized purple cameo necklace, as well as three separate charm sets that reflect her experiences exploring the Big Apple.
— Anya Leon