Kim Kardashian: Pregnancy Is Tougher Than I Thought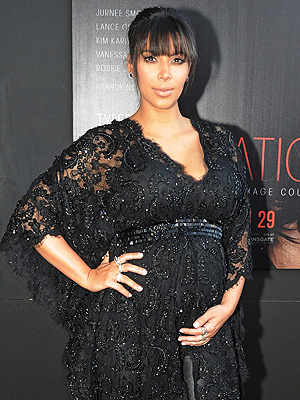 Chris McKay/WireImage
Easy, breezy and bumping? Not so fast.
Hitting the Atlanta premiere on Saturday of Tyler Perry's Temptation: Confessions of a Marriage Counselor, Kim Kardashian admitted that pregnancy has been tougher than she expected.
"Being pregnant is not as easy as my sister [Kourtney] made it look or as my mom [Kris Jenner] has made it look," the 32-year-old star, who tackles a dramatic role in the new film, told E!.
"It's a little painful. I've gotten sick a couple times, and that puts you out."
The mom-to-be is making sure she gets in plenty of downtime. "I like to be active … but I've been chilling out. I took a week off just to rest. It was amazing," she shares.
But according to Kardashian — who's expecting her first child with boyfriend Kanye West in July — her on-the-go lifestyle isn't the only thing that has changed — her tastes have shifted, too!
"I'm craving carrots and ranch dressing," she explains. "I used to love sweets — not anymore. [I] can't even eat chocolate."
In addition to her bump, Kardashian was also sporting her newest accessory: blunt bangs. "I just wanted a change!" she says of the look.
— Michelle Tauber