Great Ideas! 19 Healthy Snacks Your Kids Will Love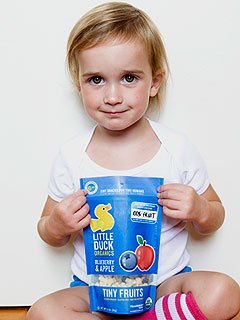 Courtesy Little Duck Organics
If it were up to your little ones, they would subsist on cookies, candy or other less nutritional foods.
Thankfully, from organic yogurt bites to gluten-free baby biscuits, there are loads of yummy, kid-friendly snacks now available. And we've scoured the market and did a little taste-testing to find the best ones for your mini eaters.
Check out these delicious (and portable!) eats, which are guaranteed to delight your tot's taste buds.
VIEW THE GALLERY: 19 Healthy Snacks Your Kids Will Love