Tamar Braxton Expecting First Child
Just call her pregnant dot com!
Braxton Family Values star Tamar Braxton revealed she's expecting her first child on Good Morning America Wednesday.
Sporting a prominent baby bump, Braxton announced, "I have a love on top! I am pregnant!" referencing Beyoncé's big reveal at the MTV Video Music Awards in August 2011.
The 35-year-old mother-to-be told Lara Spencer she feels "great and greedy at the same time. This is the most I've eaten."
As for when she's due, Braxton added, "I don't have that many months to go. Almost there!"
This is the first child for Braxton and her husband Vince Herbert, who costar on the reality show, Tamar & Vince.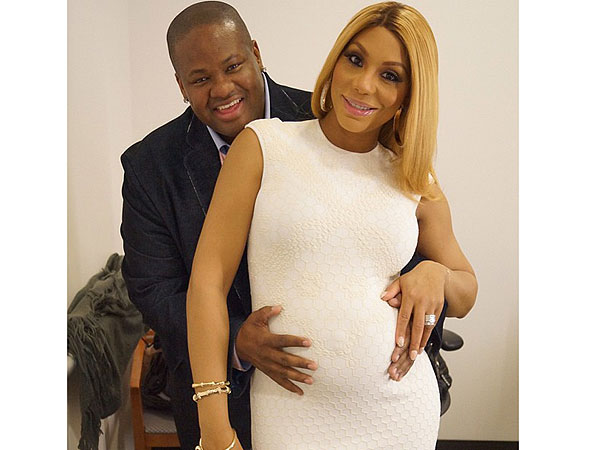 Courtesy Tamar Braxton

— Maggie Coughlan