It'll Be a Girl for Lady Antebellum's Hillary Scott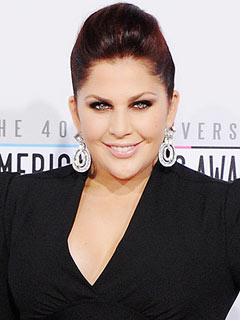 Jon Kopaloff/FilmMagic
Lady Antebellum is adding another shot of pink to the lineup.
"Hillary Scott and Chris Tyrrell are expecting a girl in mid-summer," her rep tells PEOPLE.
The band's frontwoman, 26, announced her happy news in December, and says pregnancy has been good to her thus far — although she's had one craving in particular.
"There was one night where I looked at my husband and I was like, 'We really have to go to the grocery store because I need a Pop-Tart right now,'" she tells E! News.
"That's really one of the only cravings I've had, that and sleeping. That's been my biggest craving for sure — naps!"

The band, which includes Charles Kelley and Dave Haywood, recently released "Downtown," the first single off of their new album Golden, out in May.
— Sarah Michaud with reporting by Kevin O'Donnell