Behind the Scenes: True Religion's Fun Kids Campaign
If a picture says a thousand words, then True Religion's latest ad for their new kids collection has cute written all over it.
Mimicking cool looks from the adult line, the new launch includes everything from vintage-style message tees and bright bottoms to cozy hoodies and patterned denim, all sprinkled with pops of color that are perfect for spring.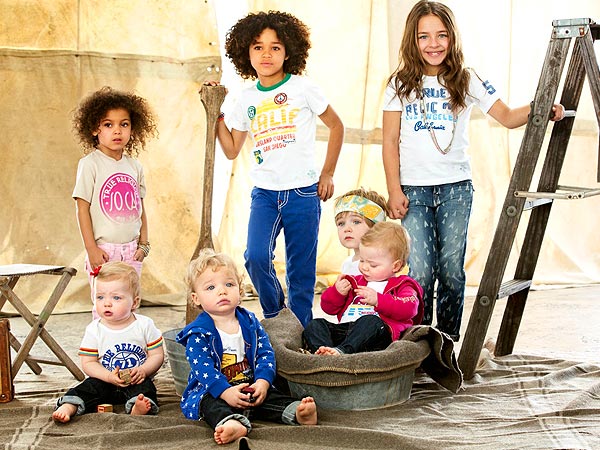 Courtesy True Religion

And judging by the behind the scenes video, there was a whimsical and playful vibe during the photoshoot.
Shot at Smashbox Studios in Culver City, Calif, the clip shows the mini models letting loose in front of the camera as they rock out on make-shift swings and pretend to set sail in old school row boats. Talk about fun!
— Anya Leon