Jamie Cullum and Sophie Dahl Welcome Daughter Margot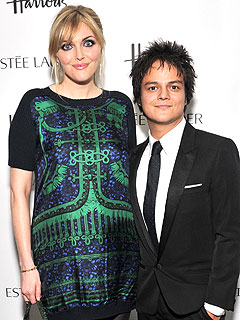 Nick Harvey/WireImage
It's another girl for Jamie Cullum and Sophie Dahl!
"On [Monday,] March 4th Sophie gave birth to our second baby girl, Margot," the singer-songwriter, 33, announced via Twitter. "She is healthy and gorgeous and we are completely thrilled."
The new addition joins big sister Lyra, who just turned 2 last Saturday.
Cullum and Dahl, 35 — a model, writer and the granddaughter of author Roald Dahl — revealed the pregnancy in November.
The couple were married in Hampshire, England in January 2010.
"My relationship with Sophie has helped put everything in perspective," Cullum said at the time.

"It reminds me that while I love [working], and have certain responsibilities to my career, there are more important things in life."
— Sarah Michaud