Kate Levering Expecting First Child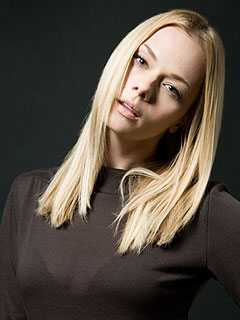 Kate Szatmari
There's a baby on the way for Kate Levering!
The Drop Dead Diva star and her fiancé, AAG CEO Reza Jahangiri will welcome their first child together in August, her rep confirms to PEOPLE exclusively.
"Reza and I are over the moon to be embarking on this next chapter together," Levering tells PEOPLE. "It's something both of us have wanted for quite some time now."
Although excited about the new addition, the parents-to-be, both 34, are managing to keep calm — at least for now.
"We're trying to be as laid back as we can about this pregnancy, so far it's been really enjoyable and relaxing," she says. "No over-analyzing, no freaking out. We figure there will be plenty of that to come in the future."

In between prepping for parenthood, Levering and her longtime love — who got engaged New Year's 2012 — are busy planning their upcoming spring nuptials. The couple will tie the knot during "an intimate family wedding" in April in Newport Beach, Calif.
And with all the new adventures taking place in her personal life, Levering is also gearing up to reprise her role as Kim Kaswell in season five of her hit series, set to premiere this summer. The catch? Her character is pregnant, too.
"Life imitates art! I hope the writers take full advantage of the hilarities of pregnancy and make use of it in the story lines," the mom-to-be says. "It's going to be nice to not have to hide my big belly and have my pregnancy documented in this kind of way."
She continues, "I say that now, we'll see how I feel when I'm eight months pregnant, the size of a house, working 15-hour days in the Georgia heat!"
— Anya Leon