Billy Zane Won't Risk Taking Daughter on Titanic Replica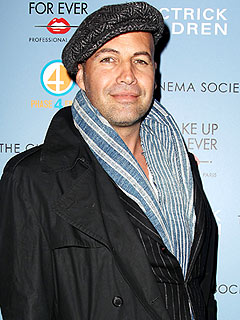 Kristina Bumphrey/Startraks
Fatherhood has been a natural role for Titanic star Billy Zane, whose daughter Ava Katherine with model girlfriend Candice Neil turned 2 in February.
"It's exceptional," the actor tells PEOPLE Monday at a special screening of his new film Electrick Children hosted by Make Up For Ever in New York City.
"While some people say it changes you, I feel I was somehow very prepared for it."
Not to say being a devoted dad doesn't come at a cost. "Sleep deprivation has been challenging," Zane, 47, admits.
As to whether he plans to bring the two leading ladies in his life aboard the Titanic II — an exact replica of the ill-fated ocean liner that will set sail in 2016 on its original route — his mind is set.
"No," says Zane. "I'm not sure that I'd care to risk it."
"I'm sure I'll get an invitation though. Although it's funny, I can't get a charter to save my life — I don't know if people would really want me on board," he jokes, referring to his infamous child-stealing character Cal from the epic blockbuster.
He does have one vital tip for any passengers who do end up on the highly buzzed about ship, however. "Just count the lifeboats," he says with a laugh.
— Haiwen Lu