Raquel Allegra Debuts Chic Tie-Dye Tops for Kids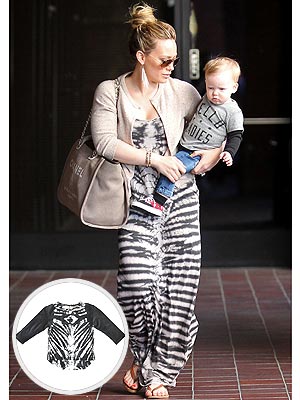 WENN.com
Groovy, baby!
Since debuting in 2001, Raquel Allegra's modern collection of hand-dyed fashions has become a staple in the closets of some of Hollywood's most fashionable moms including Gwen Stefani, Naomi Watts, Halle Berry and Heidi Klum.
And recently, we spotted Hilary Duff wearing the designer's Maxi Tank Dress in Fossil Black ($230) while stepping out with son Luca (here in the Prefresh Hello Ladies Tee) Feb. 13 for a playdate in Sherman Oaks, Calif.
But even more exciting is the launch of Allegra's equally cool kids T-shirt collection, which includes the adorable Baby Tee in Fossil Black ($152, inset).
They're so stylish, we have no doubt we'll see little Luca — and other celeb tots — sporting them soon.
— Anya Leon